Hrithik finds Gauri, Shah Rukh Khan's wife, hot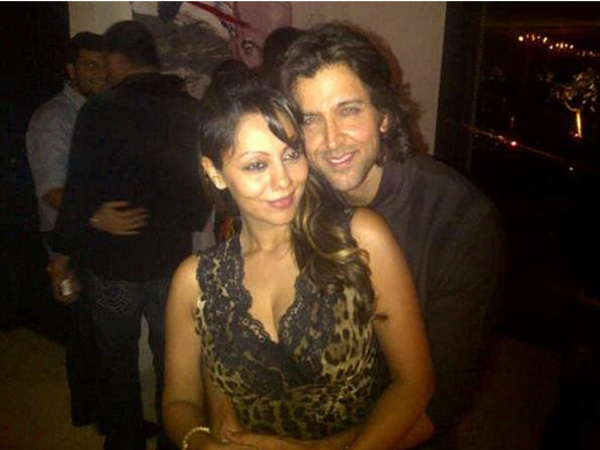 The handsome hunk of Bollywood, Hrithik Roshan, finds superstar, Shah Rukh Khan's wife hot.
Hrithik Roshan uploaded a picture on micro blogging web site Twitter of him embracing Gauri Khan from back and he went on and on praising Mrs Khan.
We all know Hrithik and Shah Rukh are very good friends but he also shares a very good rapport with Gauri. The two families often party together and hang out for some fun.
Recently they all came down to Dubai to spend for their year-end winter vacation together.
Hrithik wrote on his micro-blogging site Twitter, "With the most beautiful and talented girl in the world! And hottest if I may add! Gauri khan!!! Watch out world, she's about to arrive."
Well we wonder if Hrithik is hinting at something here in his tweet. Does he mean that Gauri Khan will be soon seen in front of the camera?
Gauri is no less a celebrity than her actor husband Shah Rukh Khan but wonder why Hrithik asked fans to watch out. He also added the fact that she is about to arrive.
Gauri can for sure give all the top heroines of Bollywood a run for their money.

She is a good dancer and a former student of Shiamak Davar's school is no secret.
Shiamak told a Mumbai tabloid that Gauri is also a great actor, and could give the top heroines of Bollywood a run for their money.

Till now Gauri's name has appeared only in the credits of her home productions and, in the finale of Farah Khan's 'Om Shanti Om' and an ad for home furnishings.
But now, after seeing the couple in stunning magazine pictures and the red carpet and friend Hrithik hinting on something, we guess the Khans have something up their sleeves.
Follow Emirates 24|7 on Google News.