Jennifer Aniston feels 'sexy' in Justin's shirts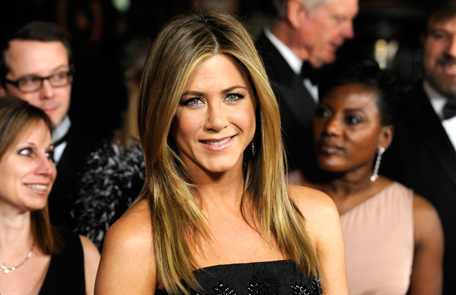 The 43-year-old actress - who is dating Justin Theroux - believes she looks her best when she is dressed casually and loves borrowing the actor's shirts.

She said: "I feel sexy in my jeans and wearing my boyfriend's t-shirt."

Jennifer - who revealed she and Justin are currently house-hunting in Los Angeles so they can "live between both coasts - admits she loves Justin's style, but insists he hasn't influenced the way she dresses, despite what her friends think.

She told the new issue of America's InStyle magazine: "First of all, he has great style - it's very specific, and it has been his style forever. Has it influenced mine? No, but I know people say it has. 'Oh, look, you're dressing alike.' And I think, No I'm not. I've had this jacket for three years!"

The former 'Friends' star - who was previously married to Brad Pitt and has been romantically linked with stars including Gerard Butler and Vince Vaughn - says she has learned more about what she looks for in a boyfriend as she has gotten older.

She said: "Having experienced everything you don't want in a partner over time, it starts to narrow down to what you actually do want.

"As I get older I realise what qualities are important in love and what suits me. And what I won't settle for."
Follow Emirates 24|7 on Google News.