Kareena Kapoor Khan remains unapologetic after breaking rules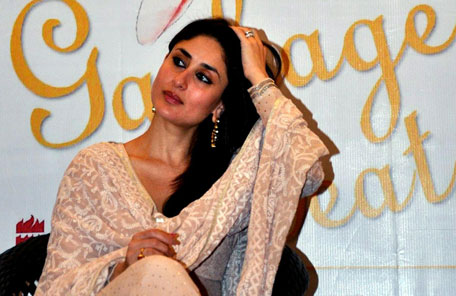 Bollywood actress Kareena Kapoor is a rule-breaker in every sense of the word.
She has proved you don't have to look anorexic to be a Bollywood leading lady though she is the one who created the craze about size-zero.
Easily one of the few actresses in the industry who can carry a film on her shoulders, and now—with her recent wedding—she appears set to burst the myth that an actress can't have a thriving career if she's married.
Marriage seems to have suited Kareena as she looks more gorgeous than she has ever in any event or movies in the past.
But those are not the only rules she is breaking. If traffic cops in Mumbai are to be believed the actress has violated rules in the city roads as well.
Kareena has reportedly paid no heed to the recent order by the Apex court in India that the dark tinted car windows and windscreens must go.
Apparently, her car has been stopped on more than a few occasions in Mumbai streets for continuing to sport dark tinted windows.
But each time she was stopped and reprimanded, instead of offering to peel off the film, the actress has sportingly paid the fine.

A traffic cop who claims to have pulled up the actress more than twice says she is warm, polite and always respectful.
She never offers a bribe, never throws her weight around, but always requests that she be allowed to pay a fine instead of being stripped of the film.
She has allegedly said she's uncomfortable with see-through windows and insists she has poor resistance to sunlight!
Looks like the Heroine's charm has been working on the traffic police as of now but she shouldn't take her chances for too long.
Follow Emirates 24|7 on Google News.