Kim Kardashian nude selfie snowballs in massive war of words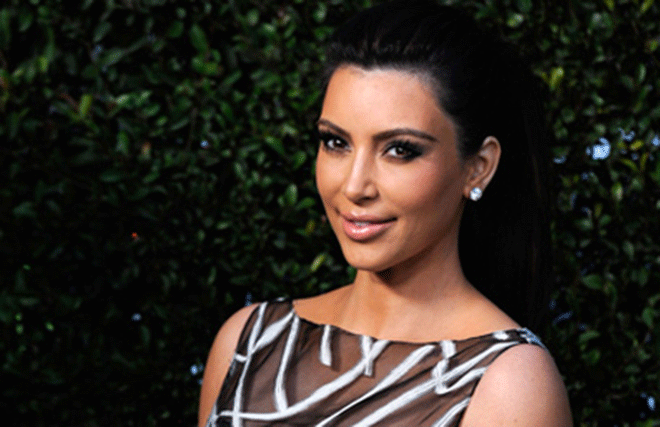 This International Womens Day has been quite eventful till now with Kim Kardashian taking to Twitter to shade/slay/slam a whole bunch of celebrities who dared to make a negative comment about her naked selfie.
Yes, the reality star has posted yet another naked selfie and tried her best to bring down the internet.
The Twitter post, needless to say, partially broke the internet. But that didn't stop some users from shaming the star, calling her a hoe, a 'mess', and so on and so forth.
Kim K is a champion at attracting attention on social media, but this time not everyone was happy to see every nook and cranny of Kim's bare bod.
And it turns out that she doesn't take criticism too well.
Slamming Kim, Bette Midler responded on her Twitter with some characteristic shade.
She wrote: "Kim Kardashian tweeted a nude selfie today. If Kim wants us to see a part of her we've never seen, she's gonna have to swallow the camera."
But did Kim really 'kare'?
She made a joke out of Midler on social media.
English journalist and established internet troublemaker Piers Morgan has also commented on Kim's selfie.
"I know the old man's $50 million in debt, Kim," Morgan wrote on Twitter today, "but this is absurd. Want me to buy you some clothes?"
Morgan was referring to Kim's rapper husband's $50 million in debt announcement.
Chloe Grace Moretz took to Twitter, criticizing West, 35, over the message she may be sending to young female followers.
"@KimKardashian I truly hope you realize how important setting goals are for young women, teaching them we have so much more to offer than- [their bodies]," the actress wrote.
However, Kardashian West ignored the negative reactions, and in response tweeted, "Reading my comments like... LOL," along with a throwback photo of her smiling."
The mobile game app entrepreneur also later clarified that the talked-about photo is not a current image, and that it was taken a year ago before the birth of her son Saint.
"I'm flattered some of u guys thought my post earlier was a recent pic! That was my blonde moment a year ago & 25lbs less! #MondayMotivation," she wrote.
Finally, Kardashian wrapped-up her Twitter rant with another nude picture!
"Liberated" it seems.
Let's move on and enough of nudity for the day.
Follow Emirates 24|7 on Google News.