Kim Kardashian sex tape sales up since pregnancy news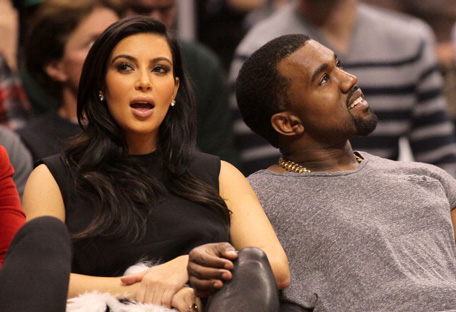 Sales of Kim Kardashian's sex tape have gone up by 80 per cent since her pregnancy was revealed.
The reality TV star's boyfriend Kanye West announced on Sunday (January 1) that the pair are expecting a child together and Vivid Entertainment - who own the rights to 'Kim Kardashian: Superstar' which features X-rated footage of the beauty and her ex-boyfriend Ray J - report business has soared since the news was made public.
The company say the sudden surge in video-on-demand sales is the biggest since Kim's 2011 nuptials to Kris Humphries.
Additionally, they told TMZ that sales of the erotic material - on DVD, online and video-on-demand - have increased steadily every month since the 'Keeping Up With the Kardashians' star started dating Kanye last spring.
The tape - which was made in 2003 - was leaked online in 2007.
Kim sued Vivid Entertainment for ownership of the tape - which was allegedly stolen during a house move - after they paid $1 million for the rights but in April 2007, she dropped the case and settled with the company for $5 million.
Follow Emirates 24|7 on Google News.