Meghan Markle enjoyed drinking games the day before her wedding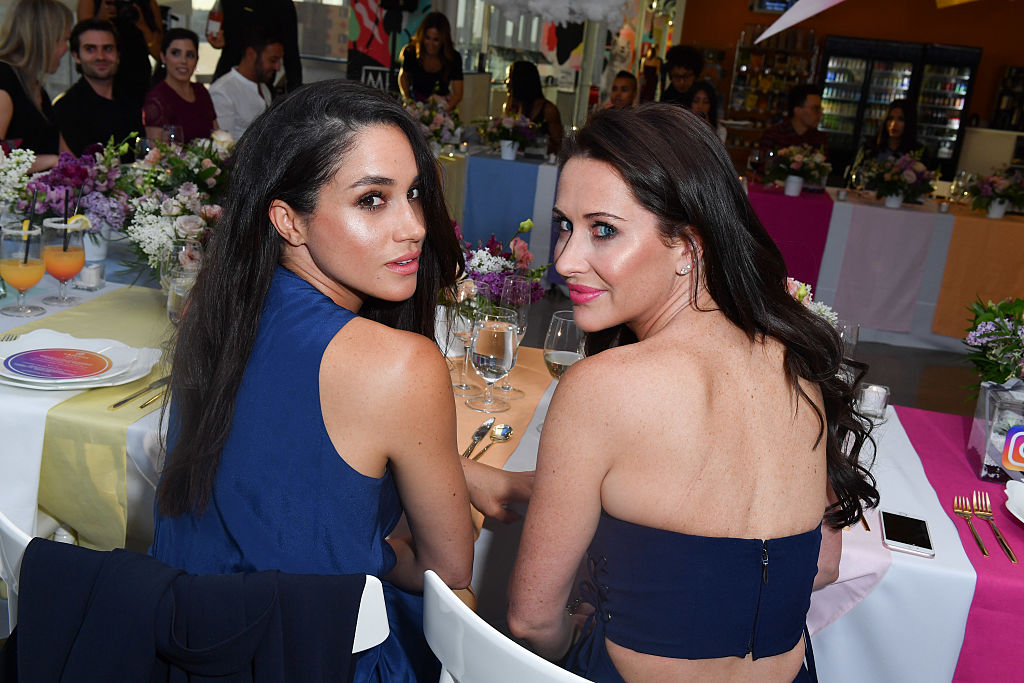 Prince Harry's girlfriend Meghan Markle took part in drinking games the day before she tied the knot with her ex-husband.
The 35-year-old actress married movie producer Trevor Engleson in 2011 at Ocho Rios, Jamaica, after seven years of dating - and Meghan made sure she enjoyed herself the day before her wedding, drinking cocktails and playing games with her friends.
The 'Suits' star had a four-day wedding bash at a plush Jamaican hotel, with Meghan drinking and indulging on a beach barbecue.
The duo tied the knot on the third day of their bash, with the ceremony lasting just 15 minutes.
One guest told The Sun newspaper: "The ceremony was over very quickly - in about 15 minutes. Then everyone hit the dance floor. It seemed they all just wanted to party."
However, Meghan and Trevor subsequently divorced in August 2013, citing irreconcilable differences, and the actress has been dating Prince Harry since mid-2016.
Recently, it was reported Harry and Meghan have promised to see each other at least once a month.
The 32-year-old royal and Meghan have had to make a secret deal to spend as much face-to-face time together as possible, despite their busy working schedules.
The pair are said to FaceTime each other regularly, but Harry "can't bear" to be away from his girlfriend.
A source previously said: "They can't bear to be apart. Harry counts down the days until he's next seeing Meghan and she's just as keen.
"Harry's on cloud nine. He is determined to do everything he can to make this relationship work."
The British royal has also made a good impression on Meghan's father Thomas Markle Senior, according to her brother Thomas Junior.
He said: "He's pretty happy about Harry and he's extremely proud of her. They have an amazing relationship, they're very close and they always have been.
"She's very much in love and she's obviously happy because if she wasn't happy, she wouldn't be there."
Follow Emirates 24|7 on Google News.