Mel B needed dad's death to get divorced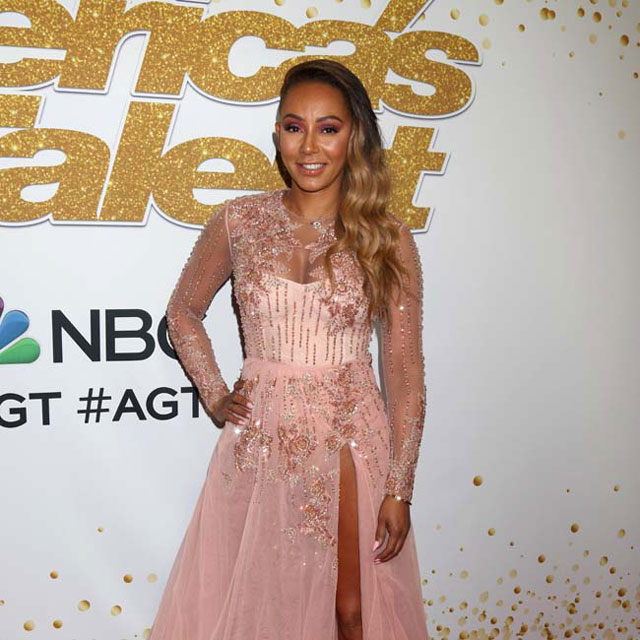 Mel B believes her father's death allowed her to get her "life back".
The Spice Girls singer had been estranged from Martin Brown for several years when he was admitted to hospital in January 2017 following a long battle with cancer but she had vowed to divorce Stephen Belafonte when he finally passed away.
She wrote in her new book, 'Brutally Honest': "They call it the circle of life. Nature's way of taking and then giving life back. And it took the death of my father at 3.15pm on March 4, 2017, to get my life back."
"I always knew there was only one man who could save me. Martin Brown. My dad. I hadn't spoken to him since that awful row at our old house in Leeds in December 2014, and the anger and disappointment I saw in his eyes stabbed at my heart like a knife...
"'When my dad dies, I'm divorcing you," she told Stephen by the end of 2016.
"He laughed, but I think he was nervous. I had stopped answering all his calls. He could sense I didn't care."
Mel and her eldest daughter, 19-year-old Phoenix - who she has with first husband Jimmy Gulzar - eventually flew back to the UK for her dad's final days and though Martin could no longer speak, the 'America's Got Talent' star knew he approved of her plans to leave Stephen.
She continued in the extract, which has been published in The Sun newspaper: "I told him I was leaving Stephen and I felt his hand tighten slightly on mine."
And it took the 43-year-old star telling Martin she couldn't begin to leave her spouse until he had passed away for him to take his final breath.
She recalled: "On Saturday, March 4, 2017, I knew it would be his time to go.
"We were all in the room, everyone was talking, and the Stylistics were singing 'You Are Everything' on the radio. It was 3.15pm.
"I leaned over him. 'Dad. You've had your hair cut and a shave. You've got a fresh shirt on. We have prayed. We are ready. You are ready. But I can't start my divorce until you die.'
"His eyes opened for a second, we looked at each other, and there was a moment in which I felt every ounce of pain that had ever passed between us disappear. Then he took one last, very slow breath. 'He's gone', I announced to the room."
"They all stood around the bed in disbelief. I didn't want to cry. My dad was out of pain. He was free. We had made our peace and I had made him a promise."
"Now, I needed to go and do what my father wanted me to do: Get Stephen out of my life. I said goodbye to my family and took the first plane back to LA."
The 'Stop' singer - who also has Angel, 10, with former partner Eddie Murphy, and seven-year-old Madison with Stephen - missed her dad's funeral in order to move forward with her plans.
She wrote: "I didn't go to my father's funeral. I found a house and a divorce lawyer. I moved myself and my children out and asked a judge to put a restraining order on Stephen."
Follow Emirates 24|7 on Google News.