Miley Cyrus celebrates birthday with Liam Hemsworth and family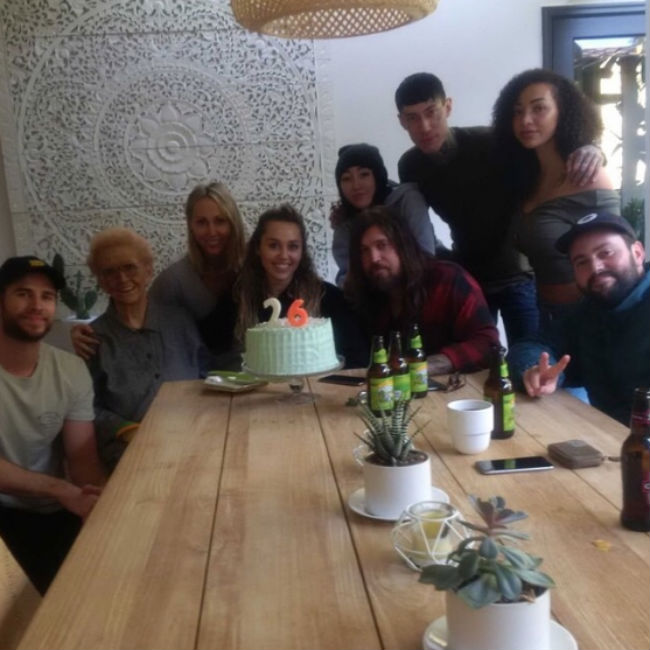 Chart-topping singer Miley Cyrus has celebrated her 26th birthday alongside Liam Hemsworth and her family.
Miley Cyrus celebrated her 26th birthday alongside Liam Hemsworth and her family.
The 'Wrecking Ball' hitmaker was surrounded by her family - including her dad Billy Ray Cyrus, her mother Tish, her sister Noah and her brother Trace - as she celebrated her big day.
Billy Ray captured the celebrations on his Instagram account, captioning a photograph: "Thankful for this moment. My thoughts and prayers with so many hearts that need mended. Peace and love to all."
Miley celebrated her birthday shortly after she and Liam, 28, lost their home in Malibu to the California wildfires.
The chart-topping singer tweeted at the time: "Completely devastated by the fires affecting my community. I am one of the lucky ones. My animals and LOVE OF MY LIFE made it out safely & that's all that matters right now."
Despite the devastation, Miley tried to dwell on the positives she could take from the situation.
She wrote: "My house no longer stands but the memories shared with family & friends stand strong.
"I am grateful for all I have left. Sending so much love and gratitude to the firefighters and LA country Sheriff's department!"
Liam posted a photograph of their burnt home on Twitter, and he also encouraged his followers to donate to the Malibu Foundation, which provides emergency relief assistance.
The Australian actor wrote on the platform: "It's been a heartbreaking few days. This is what's left of my house. Love. Many people in Malibu and surrounding areas in California have lost their homes also and my heart goes out to everyone who was affected by these fires."
Follow Emirates 24|7 on Google News.