No need for Internet for Rajinikanth's website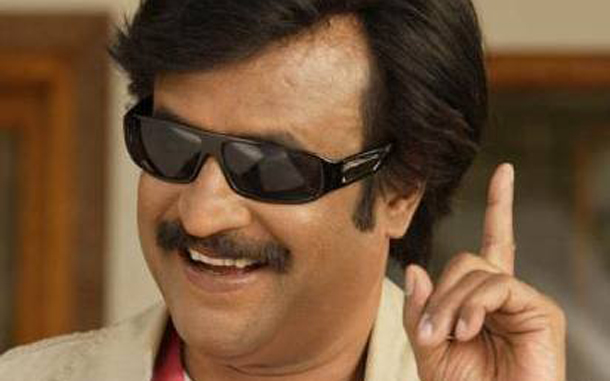 His ardent fans believe that nothing is impossible for South Indian superstar Rajinikanth, who in his reel-life avatars has stopped speeding bullets with bare hands and oncoming trains with the flick of a leg.
Now, in a real-life dedication to the cult figure, a web service firm has created website that runs without Internet -- yes, you read it right. It may sound like another of the millions of Rajinikanth jokes that abound the worldwide web, but a new website dedicated to the superstar runs 'without an internet connection'.
www.allaboutrajni.com is developed by Webchutney's creative director Gurbaksh Singh. As soon as visitors log onto this particular website, they get to read message that says, "He is no ordinary man, this is no ordinary website. It runs on Rajini Power." To proceed further into this specially designed website, visitors must disconnect the Internet connection as stated on the website.
Once they disconnect Internet connectivity from their systems, the website takes visitors to another screen that greets with a local Chennai-Tamil slang, which is an informal term to address a buddy: 'Aye Macha'.
As the website is devoted to south India's Thalaivar, Rajinikanth, it carries the all information related to him. It has included, Rajini's life story, inside scoops and best Rajini jokes on Internet. Overall, it's all about Rajini, and only Rajini.
The site is designed in such a way to keep the morale of the visitors high throughout one's stay. With vibrant combinations of colour, foot tapping music, it welcomes readers with funny quotes and illustrations, and other features making a mere resemblance to Rajini style as it sets visitors-on-a-joy-browse. Thus, it comprises all the elements to be hit amongst Rajini fans.
When mischief visitors try to defy the basic rule of this Rajini website by reconnecting the Internet, they happen to meet with a humorous error message that reads: "Aiyyo! That was unexpected. To keep browsing, switch off your Internet."
According to website designer Gurbaksh Singh the website has received a phenomenal response and has gone viral with several thousand hits and counting, along with innumerable shares and mentions across the web, especially on popular social networking sites like Facebook and Twitter.
After a few iterations and testing, they cracked the code required to build the world's first website that runs without the Internet - a website that runs offline - which is as awesome and unbelievable as on-screen miracles and stunts associated or performed by Rajini himself.
After all Rajinikanth, has just become another brand in India that sells like hot cakes.
Follow Emirates 24|7 on Google News.