Shah Rukh continues to make fun of Salman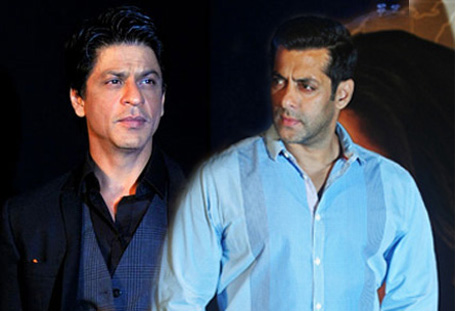 Bollywood actor Shah Rukh Khan and Salman Khan have been fighting a cold war since 2008 when they came to blows during actor Katrina Kaif's birthday party.

The Khan war doesn't show signs of dying down, with each actor taking a dig at the other on any given opportunity.

This time it was Shah Rukh's turn along with Saif Ali Khan, who made fun of Salman Khan during the 58th Filmfare Awards. It maybe in jest and Shah Rukh might have been trying hard to play the cool host. After all what is Filmfare Awards without the same old jokes, cheesy one liner and insults to few from the same film community?


So seizing the perfect occasion where a host can openly make fun at others and still get paid, why will SRK not grab the opportunity?

And Shah Rukh did make fun of Salman not once but twice.

The clashes between the Khan sometimes come across as signs of desperation to retain attention and seemingly no Khan can attract as much attention unless he is knocking down the other.

Both Salman and Shah Rukh know too well that the Bollywood fans are obsessed with their relationship status. To add to the whole drama the actors keep making quirky comments about each other's personal and professional life.

This generates maximum mileage from media and a whole new debate about their relationship turning better or bitter.

Even if thousands of fans wish the two stars become friends again it seems their hostility will continue for years to come.
MUST READ:
And the Oscars for Best Actor goes to...
Hrithik's breathtaking Filmfare performance
Khloe Kardashian fired from X Factor?
Follow Emirates 24|7 on Google News.