Shahrukh meets Aishwarya Rai's Beti B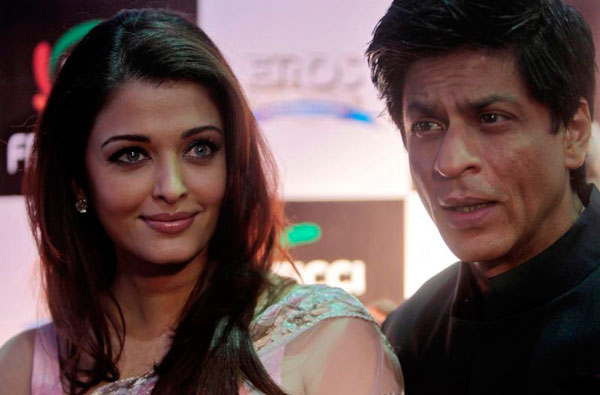 Almost two months after the bundle of joy, Aishwarya's 'Beti B', came into the Bachchan household the superstar of Bollywood finally pays her a visits.
Bollywood's Shah Rukh Khan, keeping aside all fights and wars, took up sometime to pay a visit to Aishwarya Rai Bachchan's newborn daughter.
"Shah Rukh drops by to meet the 'little one', a few others too from the fraternity visit the still in wonder bundle... and we spend all our time in trying to spend as much time as possible with her!! Simple pleasures of life..!!" the 69-year-old grandfather Amitabh Bachchan posted on his blog bigb.bigadda.com.
Well, SRK and Ash's age-old cold war has been an old topic in Bollywood. But Shah Rukh took a step ahead and didn't mind meeting his rival's newborn.
Shah Rukh has been lately bonding quite well with Abhishek Bachchan. The two met at Dabboo Ratnani's calendar launch bash and spoke for a very long time. It was clear that they brushed their past differences aside. In fact, Shah Rukh asked Abhishek to come and meet him at Yashraj studio where he is currently shooting with Katrina Kaif.
Aishwarya gave birth to a baby girl on November 16 last year and the Bachchan's brought her home on Nov 22. The family is yet to decide on a name for the baby, who is fondly called Beti B.
Follow Emirates 24|7 on Google News.