Simon Cowell is a dad: Lauren Silverman gives birth to boy; named Eric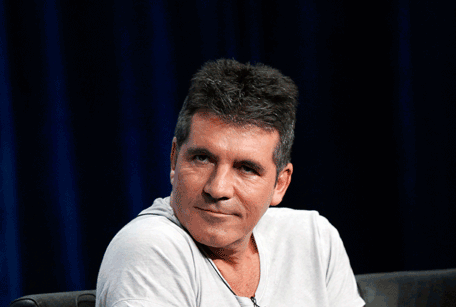 British TV and music mogul Simon Cowell, who had long said fatherhood was not in his plans, welcomed a son on Friday, his representative AnnMarie Thomson said.
The former 'American Idol' judge's girlfriend, Lauren Silverman, gave birth to the 6 pound, 7 ounce (2.9 kilogrammes) boy in New York. It is her second child and Cowell's first.
The boy is named Eric, after Cowell's father.
Cowell, 54, who gained fame as an acid-tongued judge on television singing contests in the United States and his native Britain, has never married.
"I'm not brilliant with babies," Cowell told US magazine Parade last October. "I never know what to do. But (once he's older) I think I'll be a good dad in terms of advice."
Silverman's pregnancy first came to light last year when her ex-husband filed for divorce in New York and naming Cowell as a co-respondent.
Cowell's 'The X Factor' contest was canceled last week by US broadcaster Fox, and he said that he would return to the judges panel on its UK counterpart amid sagging ratings.
Follow Emirates 24|7 on Google News.