Taylor Swift in Bad Blood 'bondage'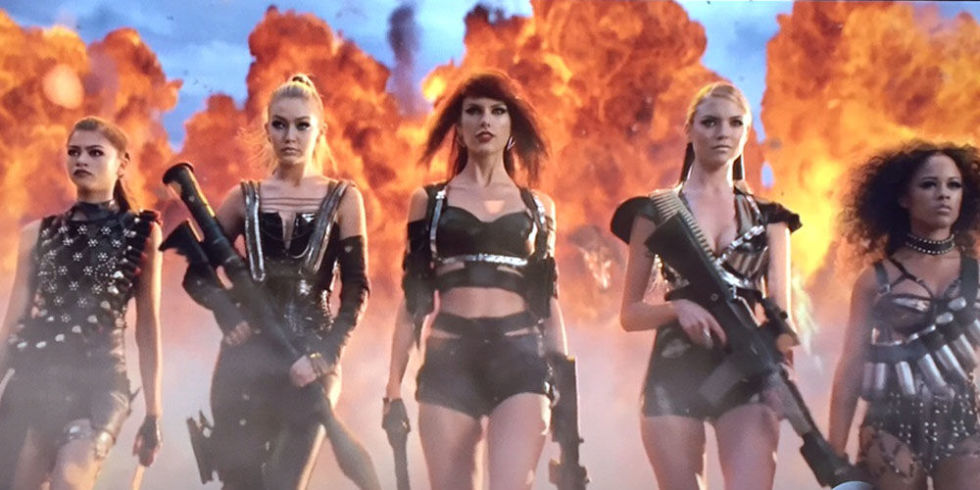 Taylor Swift bought her 'Bad Blood' video costumes from a bondage shop, forking out $13,000 for the kinky gear.

The 'Style' hitmaker's team are said to have gone to The Stockroom in Los Angeles, which is known for its range of fetish gear and items.

According to TMZ, the 25-year-old star forked out $13,000 on the wear, with famous faces including Ellie Goulding, Cara Delevingne, Selena Gomez and Jessica Alba parading around in the skimpy latex and leather in the superhero-inspired video.

The website also revealed the '22' singer and her celebrity pals were able to use the clothing on the promise they bought 25 per cent of the outfits, with the remaining items being returned after the shoot.

Meanwhile, the track and accompanying big-budget video - which features a number of stars including 'Girls' actress Lena Dunham and Paramore frontwoman Hayley Williams - is rumoured to be a dig at 'Roar' hitmaker Katy Perry, who has had a long-running feud with Taylor.

Speaking previously about her tumultuous friendship with the singer, she confessed she was always unsure whether Katy ever liked her.

She previously said: "For years, I was never sure if we [Katy Perry] were friends or not. She would come up to me at awards shows and say something and walk away, and I would think, 'Are we friends, or did she just give me the harshest insult of my life?'"
Follow Emirates 24|7 on Google News.