Veena Malik is open to stripping for Hollywood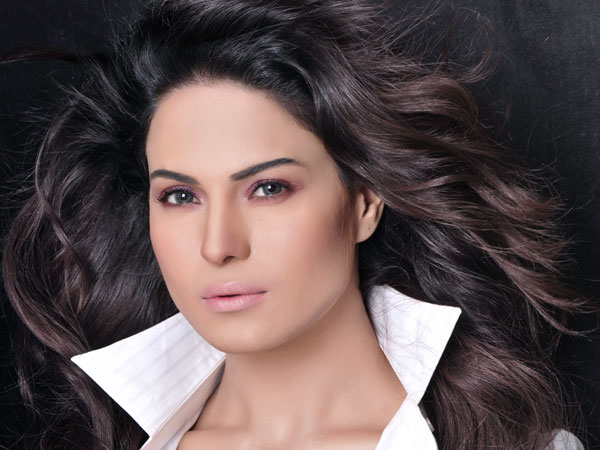 It's been raining controversy for Veena Malik and this Pakistani actress seems to be soaking in the hullabaloo surrounding her.
After the nude photo shoot row, the actor purportedly said that she will have no qualms to pose nude for Hollywood.
According to media reports Veena said that if she was in Hollywood, she would have to work according to the culture there, even if it means going nude.
In Pakistan she would conduct herself as required and in India or in Hollywood she will work within the culture of that industry.
The famous outspoken Veena who is fighting Pakistani Muslim traditions was recently caught up in a scandalous affair posing naked on the front cover of India's FHM magazine.
She posed nude for an Indian magazine with the initials of Pakistan's feared and powerful intelligence agency on her arm has triggered fury across her nation.
Veena Malik's photo has been lighting up social network website Facebook and Twitter but of course she claimed that the pictures were fake and doctored.
After nude photos her father disowned her. Father, Malik Mohammad Aslam, demanded that she be punished for the nude photo shoot.
The actress will be soon seen on television with her swayamvar show- 'Veena Ka vivah'. But reportedly the production house is having a second thought about getting the actress on board for 'Swayamwar season 4' and if they actually decide to go ahead with the show then, they would have to work on her image through PR activities.
The process of selecting the candidates (prospective grooms) will start in May and the show will go on air by June. Before that the channel needs to get rid of all the legal problems and negative publicity for the actress. They want her Visa and all the legal aspects in place.
Hopefully, by the time the Swayamwar starts, Veena will get more serious, no more controversies and for the moment she needs to stop shooting nude pictures.
Follow Emirates 24|7 on Google News.