Veena Malik: Will give love one more chance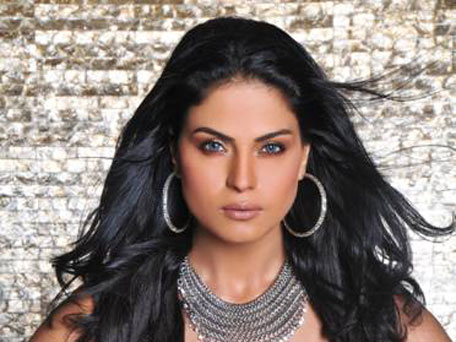 Veena Malik, the controversy queen, has decided to give "love one more chance".

The Pakistani actress and model is all set to select her groom in the latest season of the reality show 'Swayamvar'.

The show 'Swayamvar - Veena Ka Vivaah' is in its fourth season and had earlier featured item girl Rakhi Sawant, Rahul Mahajan and Ratan Rajput.

Veena has been embroiled in lot of controversies for the past few months but this does not seem to have any affect in her growth- be it TV or Bollywood.

But now Veena wants to get over her nude photo shoot, her sudden disappearance from the shooting and her father disowning her.

All she wants to do is - concentrate on finding a groom.

"It's a beautiful platform to choose your groom among so many prospective grooms. So far in my life maybe there were 8 to 9 people who have proposed to me directly or indirectly but through this platform we have received more than 75, 000 entries from across the globe which is a world record." said Veena Malik.

"Initially I was a bit skeptical about the idea of choosing a groom in a show. But after the entire concept was explained to me I decided to give love one more chance through marriage. So I am really excited and nervous to meet Mr Right," quipped Veena.

While chatting with Emirates 24|7 Veena gives a detailed low-down about the show.

"Swayamvar is a very old custom which comes from India, very old tradition where the princess used to choose their own groom through such ceremonies and all. The format is that there will be different tasks given to the prospective grooms so their real self will reveal step by step (through those tasks). After receiving all the applications some 200 participants will be shortlisted. Again from 200 the number will come down to 17 prospective grooms."

She is unfazed about the media reports that her idea of choosing a groom in India through a TV show has not been appreciated back in Pakistan.

"The show is called Veena ka Vivaah. This custom is a very very old tradition even before the partition. I am not sure whether it's a Hindu tradition or a Muslim tradition, it's just that I know it's an Indian culture."

Come April and Veena will start hunting for her Mr Right. Once the 17 finalist are finalised shooting will resume in April and the show is slated to go on air in the month of May/June.

Finding true love from the 75,000 entries is a daunting task but Veena is keen to make it work this time.

"I think it's very beautiful and the idea is very exciting when a girl is given the right to select her groom. I am looking for my husband in the show."
Follow Emirates 24|7 on Google News.