Veena regrets posing nude for 'cheaters'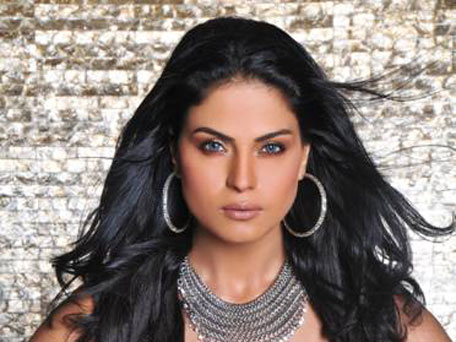 "It was my mistake to work with such cheaters (referring to the FHM magazine). I should have investigated them properly and that is my mistake," says Veena Malik.

The volleys of statements between FHM and Veena Malik have continued ever since the time Veena posed topless for the Indian Magazine FHM.

The Pakistani actress and model allegedly sued the magazine claiming that the picture in the cover was doctored. FHM India has countered Veena Malik's claim of Rs100 million with their own claim of Rs250 million.

FHM demanded that Malik apologise to them for fabricating false claims in a press conference. The case is currently subjudice.

Malik has all along denied that she was completely nude and has said that the magazine 'doctored' her photos.

"The images that we shot were very beautiful, covered aesthetically and beautifully shot. My body was covered with tattoos."

Now, only her fans can decide how much surface area one tattoo can cover.

Nonetheless, Veena regrets working with such 'cheaters' and says "will never work with them again."

"Next time whenever I have a shoot for any magazine in the world I will make sure to investigate about the magazine."

Veena goes on to say, "Such magazines are a shame for the entertainment industry."

Well it does look like Veena has been hit hard by the controversy. She was not only hit by vast criticism in Pakistan but was also reprimanded by her father after the nude images were spalshed all over the media.

A Muslim body in India also condemned the act and issued a fatwa against her for the next TV reality show featuring Veena as the bride who would be looking for a suitable groom.

Veena is currently in Dubai and has been busy sealing few deals and international projects for 2012. But interestingly, another report emerging from India suggests that she is stuck in Dubai since her visa papers are not being cleared by the Indian visa office.

However, Veena contends she has no issues regarding her India visa.
Follow Emirates 24|7 on Google News.