Vidya not dirty about her love life!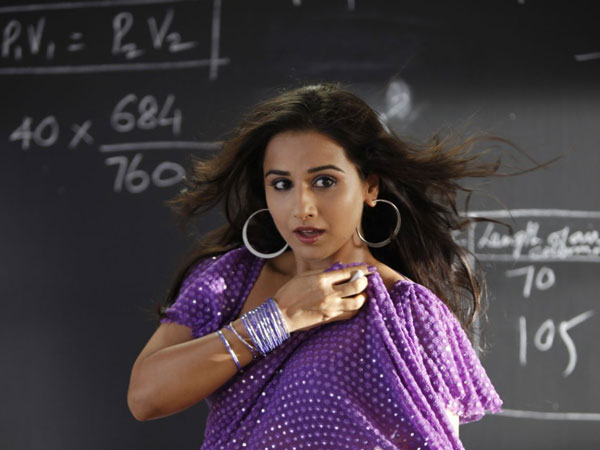 Some actors wear their love lives on their sleeves, making no bones about who they are dating.
And there are others who vehemently deny seeing their love interests, often hiding behind the clichéd guise of 'good friends'.
In Vidya Balan, Bollywood seems to have stumbled upon a third category which is somewhere in between.
While we're all for the adage 'pyar kiya toh darna kya' and give a thumbs up to actors who are open about their love lives, one must admit that there's a certain grace and dignity in Vidya's unique approach of handling her relationship in the public eye.
At the ceremony of the recently concluded Zee Cine Awards 2012 in Macau, Vidya, who has been on a well-deserved winning spree at all awards shows this year, clinched a trophy.
During her acceptance speech, after thanking everyone else, she spoke of the two new connections in her life that have proved to be her good luck charms. She thanked her young niece and nephew whose very presence in her life has brought the awards pouring in.
Then she went on to thank that "special someone in her life who makes every day worth living" - ahem ... clearly a reference to beau Siddharth Roy Kapoor without actually spelling out his name.
So Vidya is in a slot of her own - a breed of actors who believe in acknowledging the existence of a love life without the compulsion of shouting out the partner's name from rooftops. Smart!
And while on her, it must be said that love is very becoming of Vidya. She has been looking radiant and glowing these days.
Or maybe that also has something to do with the applause coming her way wherever she goes. While at Zee's awards ceremony in Macau, the actress couldn't help being reminded of her connection to Zee TV, where she started her acting career on television in the early 90s.
It was a Balaji Productions and Ekta Kapoor's first show on the small screen, 'Hum Paanch' that she was 'discovered' and rest as they say, is history indeed! It was nostalgic for both Ekta Kapoor and Vidya to be honored by Zee TV.
Follow Emirates 24|7 on Google News.