Where is controversy queen Veena Malik?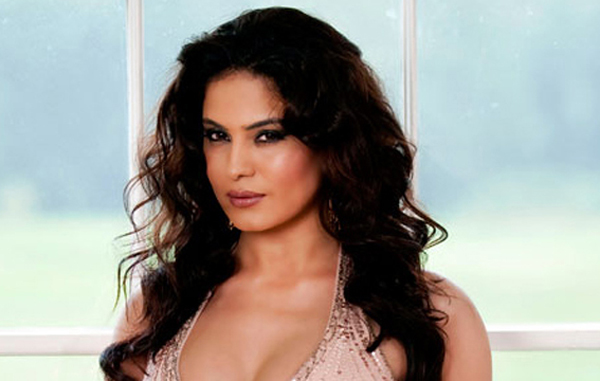 While the world is waiting with bated breath for news about Veena Malik to surface, or rather her whereabouts after she went reportedly "missing" from Mumbai on Friday morning, a Pakistani newspaper claims to have her pegged down in her home country.
"The Nation" is the latest to report that Malik has in fact crossed the border into Pakistan to renew her 45-day Indian visa under the guise of a burqa.
Indeed, movies are made of such stuff. So while Malik's manager, Pratiek Mehta, has informed the Bandra police in Mumbai on Saturday and is waiting for another 24 hours before filing a missing person's complaint, the Pakistani actor and model in question is apparently on roadtrip.
The paper claims that Malik entered Pakistan through the Wagha border crossing, between Amritsar, India and Lahore, Pakistan, the latter being the controversial queen's hometown.
Allegedly, Malik's 45-day Indian visa was set to expire, and so had to return to Pakistan to have it renewed in order to finish shooting her new film, "Mumbai 125 Kilometre".
The newspaper quotes sources as saying that she wore a burqa in order to maintain secrecy but it is possible that the border guards failed to recognise her considering her passport lists her name as Zahida Malik rather than the stage name of Veena Malik that she goes by.
The model-turned-actor was shooting for a Bollywood horror film, "Mumbai 125 km", at Film City in Goregaon. Mehta said that Malik left in a car after pack-up on Friday and has not been reachable since.
She was supposed to report at Film City (Mumbai) on Saturday morning but did not turn up. Her mobile phone is also switched off and no one has been able to reach her for over two days now.
Her manager, Mehta, told the Times of India: "Even if she was planning to go home, Veena would have told me. I got a call from her at 5.30am on Friday, but I couldn't speak to her.
Meanwhile, many from the Bollywood fraternity think this could be the case of a tragic story of a Pakistani girl being victimised because of her daredevil attitude.
Malik has been in news for the past few weeks because of thenude shoot controversy with an Indian magazine.
Malik created a storm after she posed nude for FHM India. The image shows her posing nude, with "ISI" tattoo on her arm.
The actress has accused FHM of morphing and using the image without her consent. She sued the magazine and was counter sued.
She later admitted to the shoot and confessed going topless. But she reiterated that she just went topless but not nude.
She also admitted that it was a bold step on her part but she was not ashamed of what she has done.
Following the entire controversy Malik's father also disowned her and wanted an apt punishment for this bold step.
Previous controversies
Malik has always been in the midst of controversy and gossip.
She shot to prominence last year when she accused her then boyfriend, infamous Pakistani fast bowler Mohammad Asif, of involvement in match fixing. She also testified against Asif before the International Cricket Council.
Following which she had received death threats and was asked not to talk to the media or else she will be murdered.
She had previously been accused by clerics of immoral behaviour on Bigg Boss (reality TV show) for wearing shorts, hugging a male actor and swimming with Pamela Anderson.
She countered by accusing the Pakistan media of having double standards about men and women's behaviour.
She made it big in India thanks to Bigg Boss season 4. She not only spiced up the season with her sensuous image, but also with much talked about intimacy with actor Ashmit Patel. Sparks flew and the world saw her love for Ashmit.
According to Mirror, since her nude pictures appeared, with an ISI (an acronym for the Pakistan spy agency) tattoo on her arm, she has been the subject of death threats from militant group Lashkar-e-Toiba.
The Lahore-based militants issued a statement saying that she has made fun of all Muslim women and brought shame to the entire nation. Veena Malik will be dealt with accordingly on her return to Pakistan.
Spokesman Abu Usama added ominously: "Our faithful are prepared to welcome her."
Follow Emirates 24|7 on Google News.