Why is Salman Khan upset with Justin Bieber?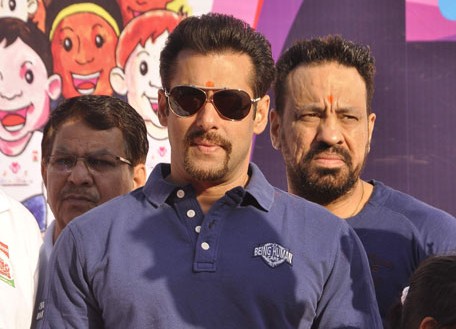 Salman Khan's family was very happy to see Justin Bieber singing. They were happy that the Canadian singer was performing in India and Arbaaz and Malaika also came together to just to take their son Arhaan out to the show, but also quite a few of his friends a well.
Salman Khan had also lent out the biggest celeb security person - Shera- his personal bodyguard to take care of Bieber's security from the airport till sending him back.
But a sudden call from Shera to Salman who is shooting in Abu Dhabi shook the actor up.
Bieber had been invite to the Khan household for dinner. Food had been prepared to suit the singer's palate and the family including all the kids were waiting for Bieber to turn up.
But the heat caught up - with Bieber. He started drinking water even when the minus one track was being played and he had not even started lip synching. So, Bieber decided not to even attend the after party hurting Jacqueline and then went off to the airport leaving Salman Khan also in the lurch.
We are however not sure, whether Salman has had a word with Bieber after that. After all who knows about commitment better than Salman?
Follow Emirates 24|7 on Google News.