With no love-life, Valentine's Day means nothing to Salman Khan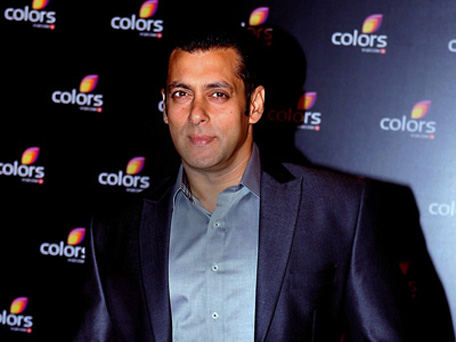 Not everyone is struck by Cupid's arrow on Valentine's Day.
Most people will buy a card for their Valentine some would opt for flowers while others may buy jewelry but not Bollywood actor Salman Khan.
Heartthrob Salman Khan doesn't care much about the so-called 'day of love'.
Talking to an Indian daily Salman said, "I don't understand Valentine's Day. When a girl finds out that her boyfriend is attracted or even looking at another girl, woh uski raid mar deti hai (she rips him apart)."
The most eligible bachelor of Bollywood Salman Khan says he has no love life.
That must be good news for millions of girls who are die hard Salman Khan fan. But is this an indication that the 'Dabangg' Khan is ready for marriage and that too an arranged marriage?
He once told reports that he somehow no longer remembers the art of dating girls now.
It's obvious for people to raise their eyebrows when Salman Khan says he has lost the art of dating, more so, when his name has always been associated with beautiful actresses in the film industry. Dating girls and Salman are synonymous.
This 46 year old actor has a long list of girlfriends, starting with Sangeeta Bijlani, Somy Ali, Aishwarya Rai, Katrina Kaif and many who remain unknown.
Incidentally, it's been quite a while when Salman actually dated any girl openly or showed his affection like he used to do earlier.
Being very practical about Valentine's Day the actor said, "This is a gimmick and a way to sell cards and roses. If so much money came to Being Human (his NGO), then it would be great. Valentine's Day means nothing to me."
He doesn't want people to bind their love for one particular day, "People should celebrate every day the way that they like, not just Valentine's Day. Celebrate every day like it's your day. You don't need that one particular day to express your love."
Getting sceptical of the whole concept of Valentine's Day he said, "Valentine's Day is just a commercial concept nothing else."
Follow Emirates 24|7 on Google News.