Channing Tatum and Jenna Dewan's split has been 'brewing for a while'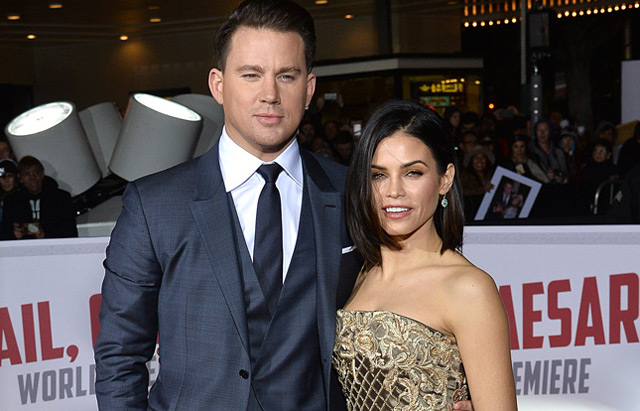 Hollywood duo Channing Tatum and Jenna Dewan's break-up has been "brewing for a while", according to an insider.
The Hollywood couple announced their shock split on Monday, but according to sources familiar with the situation, their relationship has been uneasy for a lengthy period of time and their break-up isn't a sudden thing.
An insider revealed: "They have been fighting the last couple of years - quite a bit. There is a sense of relief on both of their parts."
Channing and Jenna, both 37, share a daughter named Everly, who will turn five on May 31.
The duo attended therapy in a bid to rescue their failing marriage, but ultimately failed to resolve their longstanding problems.
An insider told Entertainment Tonight: "They have tried working on things and had therapy but nothing changed."
Channing's public flirting is said to have been one of Jenna's major gripes with her husband.
The source explained: "He flirts with everyone when he is in public. She gets embarrassed and gets upset. Their friends noticed it. There was no fixing him."
Despite this, it's been suggested that splitting was in the best interests of both parties.
The source added: "She will blossom without him. And Channing finally doesn't have to hide that he was ready to move on."
Channing and Jenna announced their split in a lengthy statement in which they also insisted they remain on good terms.
The duo - who tied the knot in 2009 - explained: "We have lovingly chosen to separate as a couple.
"We fell deeply in love so many years ago and have had a magical journey together. Absolutely nothing has changed about how much we love one another, but love is a beautiful adventure that is taking us on different paths for now.
"There are no secrets nor salacious events at the root of our decision - just two best friends realizing it's time to take some space and help each other live the most joyous, fulfilled lives as possible.
"We are still a family and will always be loving dedicated parents to Everly.
"We won't be commenting beyond this, and we thank you all in advance for respecting our family's privacy. Sending lots of love to everyone, Chan&Jenna (sic)"
Follow Emirates 24|7 on Google News.