Cheryl smitten by One Direction Liam Payne, cheating on husband?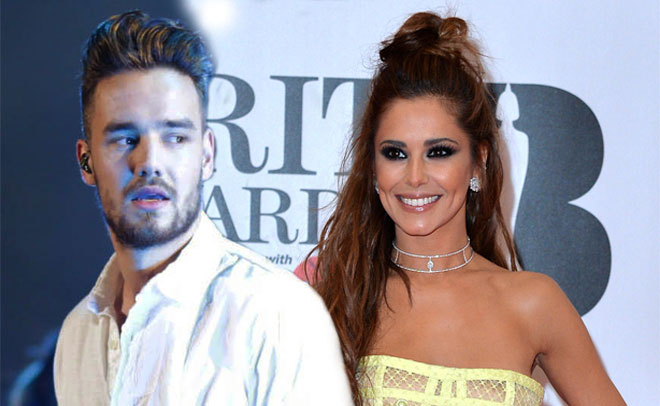 Cheryl Fernandez-Versini's estranged husband Jean-Bernard Fernandez-Versini is looking for an 'apology'.
The 32-year-old star's former spouse has taken to his Instagram account following the news that the 'X Factor' judge is reportedly dating One Direction hunk Liam Payne, 22, and was expecting someone to say they were "sorry".
On Saturday (27.02.16) Jean-Bernard, 35, posted an image of a lion along with the words: "I never knew how strong I was until I had to forgive someone who wasn't sorry and accept an apology I never received."
Cheryl Fernandez-Versini attends the BRIT Awards 2016 at The O2 Arena on February 24, 2016 in London, England. (Getty images)
And his actions follow the news which broke on Friday (26.02.16) that Cheryl - who he wed in 2014 - has been in a secret relationship with the 'History' crooner who is 10 years her junior, for the past three months.
An insider spilled: "Cheryl and Liam are in a relationship. It was unexpected but they've both made each other incredibly happy.
"Liam was really struggling with the idea of life after the band to begin with - being in the spotlight and that level of fame had started to get to him.
"But he's been so happy with Cheryl. He's been telling people close to him that he's madly in love."
Recording artist Liam Payne of music group One Direction performs onstage during 102.7 KIIS FM's Jingle Ball 2015 Presented by Capital One at STAPLES CENTER on December 4, 2015 in Los Angeles, California. (Getty images)
Cheryl, 32, recently filed for divorce from Jean-Bernard although the couple split in August, and last year, 22-year-old Liam and his girlfriend of two years, Sophia Smith, broke up.
Meanwhile, sources close to Liam claimed that a rose tattoo on his hand is a tribute to the brunette beauty's floral inking which covers her lower back and bum.
The pair first met five years ago when he 17 years old and auditioned for 'The X Factor' as a solo artist before Simon Cowell formed One Direction with Liam, Niall Horan, Zayn Malik, Harry Styles and Louis Tomlinson.
One Direction trolls have targeted Cheryl after it was revealed she is secretly dating singer Liam Payne.
One jealous fan branded the 32-year-old a 'repulsive w****' while others told her to '**** off'.
One Twitter user ranted: 'When "Liam and Cheryl" are trending but they didn't die in a fire :(.'
The vilest troll added: 'REPULSIVE WHORE. FROM ONE BED STRAIGHT TO THE NEXT.'
A friend of the couple told The Mail on Sunday that Cowell set Cheryl and Liam, 22, up.
The pop duo have yet to confirm their romance.
However, it seems that they do share a rose tattoo in common - Cheryl's on her behind and Liam's more recent inking on his hand.
On Valentine's Day, Liam posted a photo of a single red rose on his Instagram page, writing: 'Happy Valentine's Day baby...' with emoticons depicting a wink and blowing a kiss.
And the X Factor judge posted a selfie on Instagram on Friday, doctored to show herself with bright purple irises - similar to an image the boyband star posted a week earlier.
Looks like they are smitten.
Follow Emirates 24|7 on Google News.