Confusion over Dubai release of Akshay Kumar's 'Baby'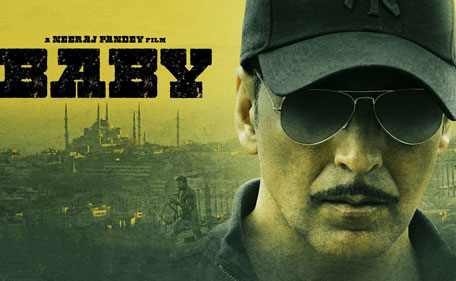 While Sonam Kapoor is busy dolling up as a bride in 'Dolly ki Doli' for the UAE audience, Bollywood star Akshay Kumar's terror thriller 'Baby' gets a delayed start.
Although the movie has released in Abu Dhabi today, Dubai theatres had still not screened it.
Talking to 'Emirates 24|7', the movie's UAE distributer Al Nisr confirmed that there was a delay due to some issues with the censor board. The National Media Council reportedly had requested for some scenes to be taken out, the official added.
The issue, he clarified, had been resolved and the movie will be screened in Dubai theatres today.
However, when this website contacted the movieshowcaser Novo Cinemas, they revealed they were unaware of the developments. "I hear the delay is over censorship, but I don't know the details," informed an agent.
"Probably it will be released later in the evening."
A call centre agent at Vox Cinemas confirmed that the movie has been 'kept on hold' and the "timings have not been released". "You will need to call around 5pm, and then probably it will open."
Even online bookings for Dubai theatres were not available for either Novo Cinemas or Vox Cinemas.
Directed by Neeraj Pandey, espionage thriller 'Baby' was shot extensively in Abu Dhabi.
Follow Emirates 24|7 on Google News.