Cressida Bonas: I was 'put in a box' after Prince Harry romance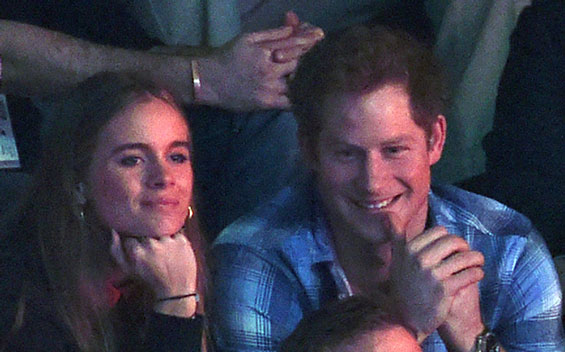 Cressida Bonas says people "put her in a box" after her relationship with Prince Harry, and has hinted it is to blame for her struggles to break through as an actress.
The 27-year-old beauty - who dated the 32-year-old royal for two years until their split in 2014 - will make her big screen debut in 'Tulip Fever' later this year after having starred as Daisy Buchannan in the West End production of 'The Great Gatsby', and has hinted her royal relationship is to blame for her struggle to break through as an actress.
She said: "I think everyone has put me in a box because I was with you know who.
"It's frustrating because I work really hard. I wish more people had seen my performance in 'The Great Gatsby'."
Now, Cressida keeps herself busy between acting jobs by designing her own fashion range.
She added to the Mail on Sunday newspaper: "I'm hoping to design a range but I'm still working out what I want it to look like."
Meanwhile, it was previously claimed that Cressida called time on her romance with Prince Harry - who is now in a relationship with 35-year-old 'Suits' actress Meghan Markle - because she "couldn't take" the public scrutiny that came with it.
Ingrid Seward, who has written several books about the royal family, said: "A friend of mine's daughter went out with Prince Harry, Cressie, the most gorgeous girl, she just said it was awful because every time she walked down the street she could hear people criticising her.
"They would whip out their phones and take photos of her. They'd say, 'Oh look at her hair', 'Oh look at her clothes, look at her boots, she hasn't got her laces done up'.
"I mean this is just a normal, pretty girl and she just couldn't take it. She just thought, 'Why are they getting at me?'."
Follow Emirates 24|7 on Google News.