Cristiano Ronaldo's flirty fling with Moroccan beauty exposed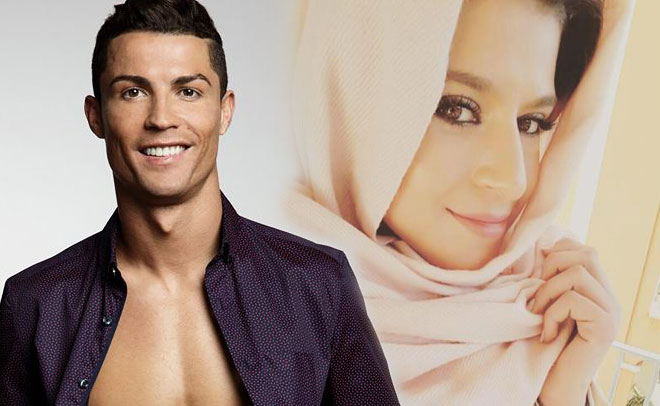 Cristiano Ronaldo and Irina Shayk ended their relationship earlier 2015, and while it was heading towards marriage despite their long-distance relationship - things took a turn for the worst.
The couple split after five-year romance, leaving many to question where the hell did it go wrong?
There have been cheating rumours and the Russian supermodel hinted Cristiano was unfaithful to her.

Facebook
Now in an interview to Spanish magazine Interviu Interviu Moroccan beauty Amal Saber revealed that she romanced the footballer even when he was dating Irina.
The brunette beauty described her first night with the Real Madrid footballer as the 'most special' but claimed there were others before he blocked her on WhatsApp after his break-up with the Russian model.
Amal, a former wayward teenager who immigrated to Spain as a child, said Cristiano invited her home shortly before his January 2015 split with Irina after they met at upmarket Madrid club-restaurant Banloo.

Facebook
The soccer star was reportedly dumped by the Russian over cheating claims when she discovered messages from the 31-year-old to dozens of women around the world.
Hinting she may have been one of the other women blamed for Cristiano and Irina's break-up, she said: "I don't know if Irina discovered my messages or it was his friends who didn't want us to keep on seeing each other."
Miss Bumbum model Andressa Urach, 29, claimed Cristiano Ronaldo flew her to Madrid in April 2013 so he could be with her.

Interviu Interviu magazine
Cristiano, who has been linked to a string of women since his five-year relationship with Irina ended, was said last week to have started dating Bulgarian Nikoleta Lozanova.
The brunette was named Playmate of the Year in 2006 in Bulgaria.
Irina reportedly forced Cristiano to confess he had cheated on her during a furious 2014 New Years Eve row.
Follow Emirates 24|7 on Google News.