Dark synth-pop heroine Robyn back after eight years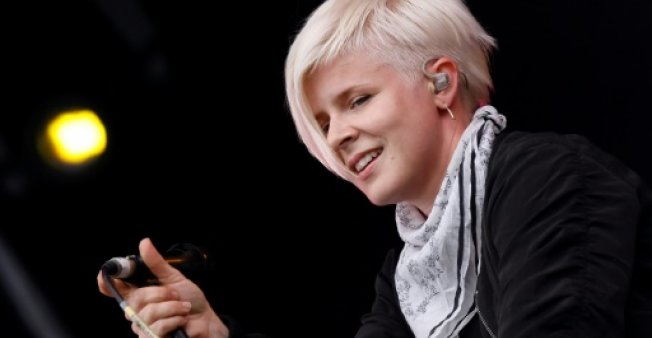 Robyn, the Swedish singer whose dark yet danceable synth-pop has won her an avid fan base, returned Wednesday with a song off her first album in eight years.
"Missing U" is driven by a quick-paced and airy electronic keyboard with a tinge of melancholy over a retro synthesized bass, true to Robyn's signature style of sad, but energetic love songs.
The usually reclusive singer accompanied the track with a short documentary film in which she shows up at a long-running twice-a-year party in Brooklyn devoted to her music.
Robyn emerged in the early 1990s in Sweden as a child star and soon developed a niche cultural status rare to such seemingly mainstream pop singers, with her hits such as "Dancing On My Own" and "Show Me Love" in steady rotation at gay clubs and the singer preferring to work with underground DJs rather than major producers.
Robyn, who goes only by her first name, said that she spent much of the time since her last album, 2010's "Body Talk," traveling, going to a therapist and, in line with her song, dancing by herself.
Speaking to BBC Radio 1, Robyn said that she had finished recording her latest album and expected it to be released in 2018.
"I feel like what's different about it, maybe, is that there is this sensuality and a softness to it that maybe wasn't there before in the same way," she said.
"And I think it came also from just shutting down for a while and hearing myself... going inside instead of outside," she said.
Robyn, 39, has still performed periodically since her last album and wrote a song last year for the final season of the HBO series "Girls."
Follow Emirates 24|7 on Google News.