David Arquette to star with Courteney in Cougar Town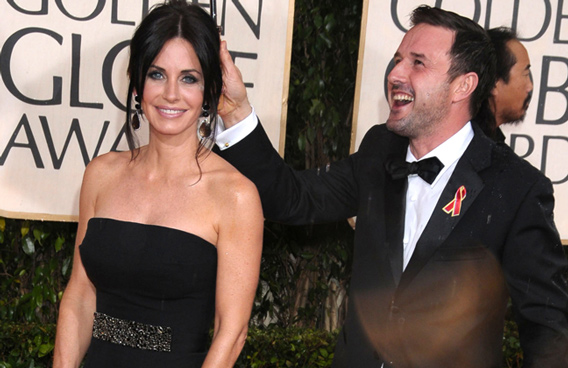 David Arquette is to guest star in 'Cougar Town' with his estranged wife Courteney Cox.

The actor - who separated from the former 'Friends' actress in October 2010 - will appear in the final episode of the upcoming third season of the TV show.

In the episode, David will play a hotel concierge who help's Courteney's character Jules - a divorcee who dates much younger men - get what she needs during her stay.

The 40-year-old actor is delighted with his casting and took to his twitter page to share his excitement with his ex-lover and her co-star Christa Miller.

David tweeted: "Can't wait to work with you ladies!"

Courteney replied: "I can't wait to work with you. You better not be late, I'm a professional lady."

The 47-year-old actress recently revealed she and David - who have a seven-year-old daughter, Coco, together - had become "closer than ever" since their split.

She said: "The great thing is that even though we are separated, David and I are still so close. We're able to talk through everything that happens, so I know that we're often both feeling the same way and that makes me feel less alone. In some ways, we're closer than ever because we're communicating more than we ever have.

'Cougar Town' returns to ABC on February 14.
Follow Emirates 24|7 on Google News.