'Deadpool' review: Ryan Reynolds kills it as Marvel's new anti-hero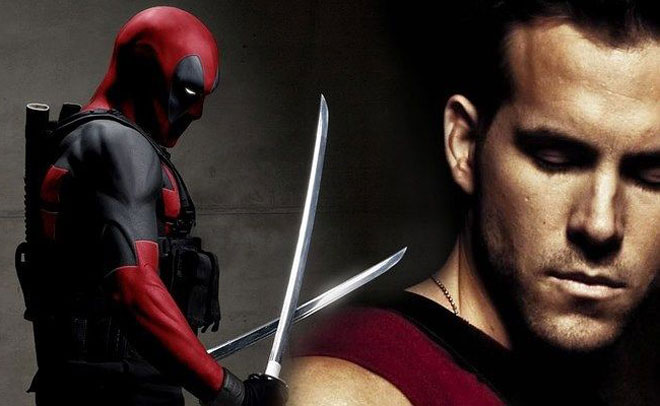 At this point, a movie studio would have to torch its headquarters, donate its merchandising revenues to charity, and produce a seven-hour art film performed in Ukrainian sign language to do something that truly qualified as a subversive gesture.
Until then, viewers should gladly submit to the gleefully self-skewering pleasures of 'Deadpool,' a scabrously funny big-screen showcase for the snarkiest of Marvel's comic-book creations - a disfigured and disreputable mercenary who likes to crack wise, bust heads and generally lay waste to the idea that he's anyone's hero.
As a vehicle for the impudent comic stylings of Ryan Reynolds, this cheerfully demented origin story is many, many cuts above 'Green Lantern,' and as a sly demolition job on the superhero movie, it sure as hell beats 'Kick-Ass.'
And given the resurgence of fanboy interest following a well-received trailer at last year's Comic-Con (plus the benefit of Imax showings), 'Deadpool' should show plenty of life at the box office, especially if its well-earned R rating functions less as kiss of death than as badge of honor.
Fast, ferocious and inevitably a bit too pleased with its own cleverness, this Fox-produced offshoot of the 'X-Men' series nevertheless can't help but feel like a nasty, nose-thumbing tonic next to the shinier delegations of the Marvel Cinematic Universe, as represented by Disney's 'Avengers' franchise (and its various subfranchises) and Sony's not-so-amazing 'Spider-Man' movies. Better still, 'Deadpool' knows exactly how to use Reynolds, an actor whose smooth leading-man good looks have long disguised one of the sharpest funnyman sensibilities in the business, as fans of 'The Proposal,' 'Definitely, Maybe' and the underrated 'Just Friends' can attest.
It's not the kind of star profile that immediately screams 'blockbuster' (that's a compliment), and admittedly, Reynolds' peripheral first appearance as Deadpool, in 'X-Men Origins: Wolverine' (2009), offered little hint of what he could really do with the role; happily, this wholesale reboot seems to inhabit a superior alternate reality where that dreadful earlier movie doesn't exist.
Deadpool does drop a few 'X-Men' references here and there, and they're crude and irreverent in the extreme, whether he's joking about fondling Wolverine's privates or dismissing Prof. Xavier as a creepy pedophile - all of which he offers up as evidence of his spectacular disinterest in contributing in any way to the ever-expanding glut of superhero movies.
That's nonsense, of course. Even with its nastier tone, grislier action and more sexually explicit banter, 'Deadpool' turns out to be a comic-book enterprise through and through, but served up in a shrewdly self-mocking guise; it pulls off that very postmodern trick of getting away with formulas and cliches simply by pointing them out.
The opening credits sequence features what might be described as an honest cast list, even going so far as to introduce first-time feature director Tim Miller as 'An Overpaid Tool.'
That eagerness to break down the fourth wall was present in the original Deadpool comic books by writer Fabien Nicieza and artist/writer Rob Liefeld, and scribes Rhett Reese and Paul Wernick (doing wittier work than you'd expect from their scripts for 'Zombieland' and 'G.I. Joe: Retaliation') stay true to the same spirit as they cut cheekily between two time frames, using Reynolds' smartass voiceover to paper over the cracks.
Before he turns into an ugly, cynical mercenary named Deadpool, Reynolds' character is a hunky, cynical mercenary named Wade Wilson, who spends most of his time at Sister Margaret's Home for Wayward Girls - a front for the scuzzy dive where his best friend, bartender Weasel (T.J. Miller, 'Silicon Valley'), keeps the beer flowing and the weapons moving among his down-and-dirty clientele.
It's here that Wade meets a beautiful, gold-hearted prostitute named Vanessa Carlysle (Morena Baccarin, 'Homeland,' 'Gotham'); recognizing each other as damaged kindred spirits, they begin screwing in earnest, zipping and unzipping their way through an extended sex-scene montage that plays out over a year's worth of racy holidays. ('Happy Intl. Women's Day,' Vanessa coos as she adjusts her strap-on, though that's about as far as the movie goes in terms of even hinting at Deadpool's famously pansexual appetites.)
Wade and Vanessa are deeply in love, but their bliss proves short-lived when he receives a terminal cancer diagnosis. This being an origin story, his only recourse is to submit to a bizarre experiment performed by the sadistic scientist Ajax (Ed Skrein), ignoring the rule that one should generally steer clear of medical professionals named after Greek warriors and household cleaners.
Ajax subjects Wade to a series of increasingly grim procedures, accompanied by hideous torture techniques, in an attempt to force a genetic mutation that will rid him of his cancer. While successful in that regard, the procedures unfortunately also rid Wade of his face, turning him into a bald lump of scar tissue who looks less like Ryan Reynolds and more like a 150-year-old John Malkovich in desperate need of wrinkle cream and sunblock.
Now gifted with Wolverine-style self-healing abilities and an endless lease on life, Wade wants his old body back, and so he dons a rubbery red-and-black suit (the better to hide the bloodstains) and the identity of Deadpool.
What follows is a fairly straightforward shoot-and-blow-'em-up revenge picture, starting with a visceral car chase/standoff that occupies much of the film's early going and midsection.
"I'm just a bad guy who gets paid to f--- up worse guys," Deadpool snarls in one of his many to-the-camera asides, which he frequently uses to drop jokes about masturbation and defecation, plus random references to the Spin Doctors, 'The Matrix,' Sinead O'Connor, Judy Blume, the 'Taken' movies and any other stray bits of pop-culture effluvia that happen to pop into his mottled, misshapen head.
If it all sounds terribly arch and juvenile, it is.
It's also startlingly effective: Somehow, through sheer timing, gusto and verve (and an assist from Julian Clarke's deft editing), Reynolds gives all this self-referential potty talk a delirious comic momentum - reaching a peak when he's trading quips with Blind Al (Leslie Uggams), the wizened, sightless old woman who functions as his caretaker, housekeeper and sparring partner. Additional punching bags turn up in the form of two X-Men allies: Colossus (Stefan Kapicic), basically an overgrown Arnold Schwarzenegger hood ornament, and sullen goth girl Ellie Phimister, aka Negasonic Teenage Warhead (Brianna Hildebrand), whose mutant powers include conjuring massive fireballs and sending angry tweets. The two of them exist mainly to keep Deadpool in line, and also to help him battle Ajax and his impossibly strong lieutenant, Angel Dust (Gina Carano).
But in the end, these supporting players are so much background noise - drowned out, on occasion, by the repetitive sounds of explosions, gunshots and body slams, and also by the constant wham (and Wham!) of the soundtrack.
Baccarin, after getting to play Rosalind Russell to Reynolds' Cary Grant early on, is ultimately treated in line with the 'Hot Chick' moniker she's given in the opening credits. Miller, a visual effects artist on 'Scott Pilgrim vs. the World' and various video games, has fun staging all manner of vehicular and architectural chaos, but mostly stays out of the way of his script and his star.
The movie exists entirely as a star vehicle for Reynolds, and perhaps its canniest stroke is the way it both conceals and demolishes his physical beauty - a small price to pay when an actor's tongue is this gloriously sharp. "I look like a testicle with teeth," Deadpool snarls. And as long as he's around, you'll have a ball.
Follow Emirates 24|7 on Google News.