Deepika beats Katrina, Alia, Kareena, Priyanka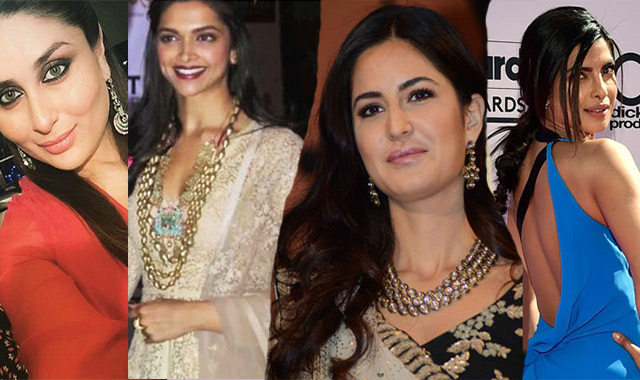 Deepika Padukone has beaten Alia Bhatt and Kareena Kapoor… fair and hollow.
In fact, other competitors like Priyanka Chopra and Kangna Ranaut or even Katrina Kaif for that matter are nowhere on the scene.
So, what are we talking about?
Well, the list of highest Income Tax Payers from India for the Assessment Year 2016-2017 is out and while Salman Khan has pipped and beaten Akshay Kumar among the male actors, Deepika has paid a whopping Rs 10.25 crore which is around $1.8 million as taxes to the Indian government. Last year she had paid around Rs 9 crore in taxes.
Coming third on the list among the women is Kareena Kapoor Khan who has paid around Rs 3.9 crore as taxes, much lower than what she paid the previous year. Kareena had paid around Rs 7 crore as taxes in 2016, when she was working continuously before her pregnancy.
Alia Bhatt is a new entrant to the top actresses list coming second. She paid Rs 4.33 crore as taxes which is even less than half of what Deepika has paid.
Kangna Ranaut's PR machinery had claimed that she was the highest paid actress before Deepika's fee of Rs 11 crore plus taxes for the Sanjay Leela Bhansali film Padmavati was announced. Well, if she was, how come we do not find her name in the highest tax payers' list?
Along with Kangna, Katrina Kaif and even Priyanka Chopra are missing from the top tax payers' list. So, does that mean that Priyanka has not been paid a bomb for Quantico and Baywatch as was claimed earlier?
Follow Emirates 24|7 on Google News.