Deepika Padukone and Ranveer Singh split?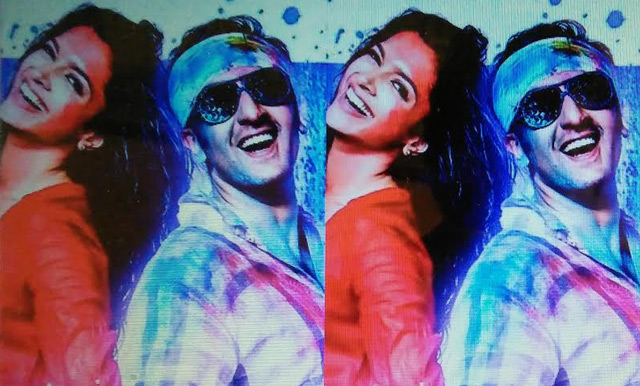 An Instagram post by Deepika Padukone on Holi earlier this week has sparked off rumours that the xXx actress may not be dating her beau Ranveer Singh anymore. More importantly it does seem that she is sending signals to her ex flame Ranbir Kapoor to get back to her.
Deepika had posted a picture from the film Yeh Jawaani Hai Deewani from the ong "Kyun hawa mein bhang milaya," where Deepika and Ranbir are playing Holi with colors in this hit number.
Agreed that the song is a very popular one, but fans are upset that in the days of social media when stars use their handles to update their relationship status either openly or cryptically, why did Deepika post a picture with Ranbir.
Ranbir and Deepika were dating once, after which they split and Ranbir started dating Katrina Kaif. Katrina and Ranbir too are not a couple anymore and Deepika has been dating Ranveer Singh for a while now.
And it is not that Deepika does not have a Holi picture with Ranveer. The two were seen together in the song, "Lahu mooh lag gaya," from the Sanjay Leela Bhansali film Ram Leela.
While there have been constant speculations in the tripevine that Deepika and Ranveer are having an on and off relationship, this Instagram post may well be more than just a Holi wish.
Follow Emirates 24|7 on Google News.