Deepika Padukone and Vin Diesel sweating it out for 'xXx'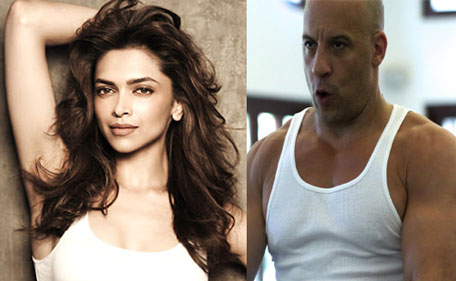 Indian actress Deepika Padukone has had a wonderful run in Bollywood for the past couple of years, churning hit after hit.
And now the actress is moving west ward for her Hollywood debut with Vin Diesel's 'xXx: The Return of Xander Cage'.
It is unclear what will be Deepika's role in the movie but she is preparing hard with fitness trainer Yasmin Karachiwala.
The trainer shared a video on Instagram saying, "@deepikapadukone is getting ready for her #hollywood debut in #XXX #thereturnofxandercage with @vindiesel Training sessions are in full swing".
On the other hand, Diesel has been documenting his preparation for his return as Xander Cage on different social media platforms.
In his recent Instagram posts, the hunky actor was seen skateboarding. "Training for Xander is already fun, so looking forward to filming," he captioned one of the photos. He wrote alongside the other snap, "Today we train on the Ocean. Will keep you posted."
Director DJ Caruso recently tweeted that they will start filming on January 13 while Deepika will join them in February.
In an interview to Mumbai Mirror, Deepika admitted that she was nervous before filming the xXx sequel.
"Most importantly I feel proud to be a part of a film where I get to flaunt my ethnicity. The reason they are roping me is because of my background. I really hope that I do well in the movie and people go and watch it. After a successful 2014, I had hoped to do better and that's what happened in 2015. It is my constant desire to keep improving."
In 2015, Deepika was seen in Shoojit Sircar's 'Piku' and Sanjay Leela Bhansali's 'Bajirao Mastani'. She has no other Hindi film lined up for 2016.
Follow Emirates 24|7 on Google News.