Did Deepika turn down Salman Khan for Shah Rukh Khan?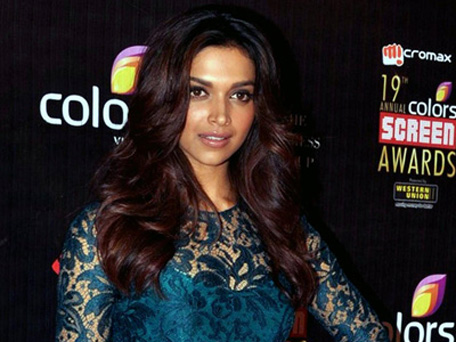 Bollywood actress Deepika Padukone seems to be riding high on the success of her recent movie 'Cocktail'. She is all over the news and brimming with renewed confidence.
It's been five years since Deepika made your debut in 'Om Shanti Om' opposite Shah Rukh Khan but she is already among the top heroines of the industry. She has worked with almost all the top heroes barring one supreme Khan - Salman Khan.
For some time now there has been news about Deepika's eagerness to work with Salman Khan. She has sent several feelers to Salman and his associates about her interest. As if working with Salman Khan is on her priority list.
And the actress is not shying away from the fact. She has gone on record saying she wants to work with Salman. But five years back when she wasn't a successful Bollywood actress Salman was the one to spot her and offer her a break.
Then, Deepika turned it down and when she made her debut she did it with Shah Rukh Khan. So it won't be wrong to say Deepika choose Shah Rukh over Salman.
Five years back Salman was not the superstar he is now, whereas, Shah Rukh was the coroneted king of Bollywood. The decision must have been pretty easy for Deepika.
But the table has turned and it's Salman who has the Midas' touch now. With every movie amassing record breaking Box Office collection, Salman is a hot property.
So who wouldn't want to work with him? Is that why Deepika is now showing interest in the most bankable star after turning him down five years back?
At 27, Deepika looks back and confesses that she may not have made all the right choices.
She gives reasons and explanation for refusing to work with Salman then.
"I had just hit the modeling circuit then. I wasn't ready. I was too young and unclear about which profession to choose at that time. A lot of people thought I was foolish to let it go, but I guess it was destined.
"But I am glad that I didn't do the film, because I know I wouldn't have done justice to it and our pairing then," says Deepika to an Indian daily.
The model-turned-actor has her hands full with projects. She is currently busy shooting for Sanjay Leela Bhansali's 'Ram Leela', Ayan Mukerji's 'Yeh Jawaani Hai Deewani' and Rohit Shetty's 'Chennai Express'. Her 'Race 2' opposite John Abraham will be releasing next week.
Now there is news that Deepika has been approached to play the female lead opposite Salman Khan in his upcoming film, 'Kick'.
Though she is eager to work with Salman her prior commitments and work schedules seems to be an issue.
Producer Sajid wants Deepika to block four months (from August-November) for 'Kick', but due to her other commitments, she can only offer dates in slots of 10 to 15 days at a time. That is proving to be the final hurdle before everything is made official.
Looks like her wish to work with Salman after her initial refusal might take some more time.
Follow Emirates 24|7 on Google News.