Did Jackson kill himself? Pre-trial hearing due in LA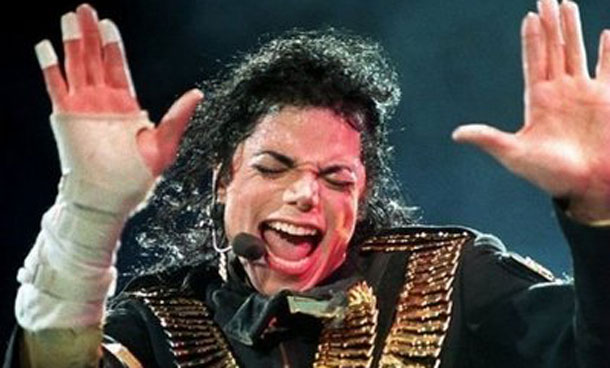 Lawyers for Michael Jackson's personal doctor will argue that he killed himself, prosecutors claimed ahead of a pre-trial hearing Tuesday into the pop icon's death.
The case centers on the role of Dr. Conrad Murray, a cardiologist who faces charges of involuntary manslaughter over the June 25, 2009 death of the "King of Pop." Jackson died at age 50 from drug-induced respiratory arrest.
At the preliminary hearing, Los Angeles Superior Court Judge Michael Pastor will decide whether there is enough evidence to try Murray, 57, on charges of involuntary manslaughter - essentially, a killing done without malice.
Murray is accused of administering a powerful cocktail of sedatives and painkillers to help Jackson sleep, and has pleaded not guilty to the charges.
A prosecutor claims defense lawyers will say Jackson woke up that fateful night at his Beverly Hills mansion and injected himself with an overdose while Murray was out of the room.
"I do think it's clear the defense is operating under the theory that the victim, Michael Jackson, killed himself," said Deputy District Attorney David Walgren at a preliminary hearing last week.
"They don't want to say it but that's the direction in which they are going," he added. A defense lawyer declined to comment on any theories outside the court.
There is likely to be strong emphasis in the hearing on Murray's use of propofol, an anesthetic used in surgery, to treat Jackson's insomnia. The powerful drug is not approved for home use or to treat sleep disorders.
A preliminary hearing is usually a routine procedure in which only one or two witnesses are called, but prosecutors are set to call as many as 35 witnesses, according to the Los Angeles Times.
Those summoned are expected to include medical experts and investigators as well as the security guards and staff present in the days and hours leading up to Jackson's death, it said.
A lawyer for Murray said he expects the judge to order a full trial.
"I don't anticipate this is the type of case that the (district attorney) won't have facts to support the couple of elements necessary for this charge," said Joseph Low.
The pre-trial hearing, which could last up to two weeks, comes after Jackson's father refiled a wrongful death lawsuit in November against the late singer's doctor.
The 24-page lawsuit claimed that Murray spent 47 minutes on the phone while Jackson was dying.
Joe Jackson is seeking unspecified damages from Murray and others, including a Las Vegas pharmacy said to have supplied the powerful sedative drug propofol administered to the singer before he died.
The legal papers also recount Jackson's poor health in the run-up to his death, noting that, at the time the singer was suffering from "co-morbidities including anemia, chronic pneumonia, chronic bronchitis and brain swelling."
Jackson's father had already filed a suit with a federal US court on June 25 2010, the anniversary of his son's death, but it was dismissed because the court said the case was not within its jurisdiction.

Follow Emirates 24|7 on Google News.