Did Salman pay the price for Being SALMAN?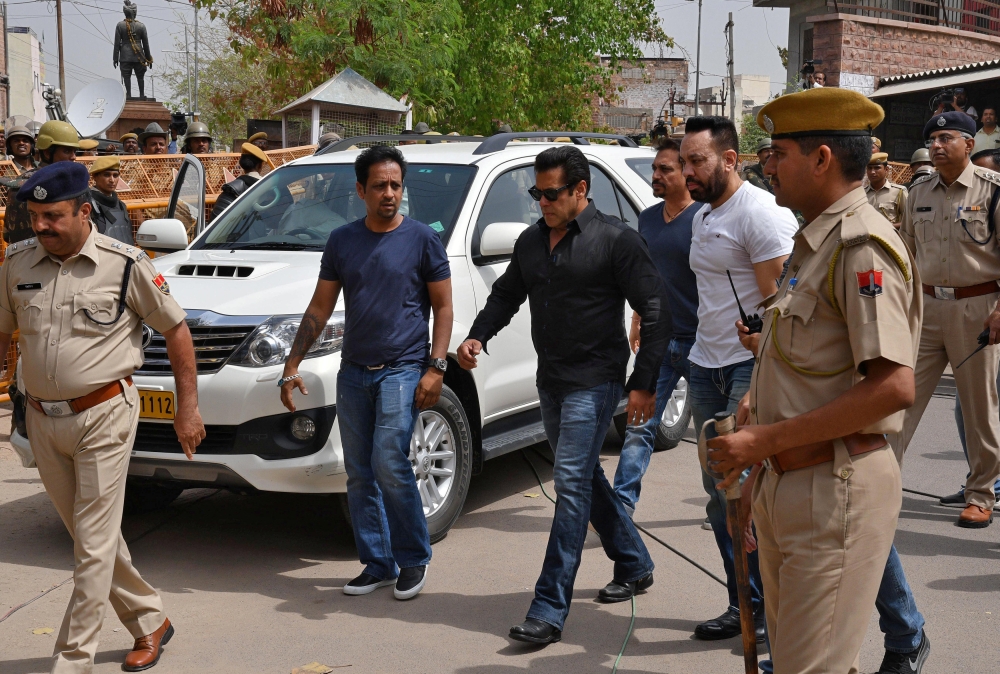 With the final sentence in the black buck killing case which accorded a five-year sentence to Salman Khan while letting off the other four actors – Saif Ali Khan, Neelam, Tabu and Sonali Bendre, there is a widespread feeling that he has played the price for Being Salman Khan.
Bollywood actors who have been allegedly involved in criminal activities are often let off lightly by the courts. Sanjay Dutt was accorded 5 years imprisonment under the Arms Act case after having been earlier tried under TADA. Salman Khan who was earlier indicted by the same court in Jodhpur for carrying illegal arms and also for killing a black buck but was let off in both cases by the higher courts. Salman was also let off in a hit and run case in Mumbai because it could not be proved that he was driving the car. It can be recalled that Kajol's mother actress Tanuja once ran over a pedestrian in the late 70s and was let off and later actor Puru Raajkumar was let off using the earlier precedent in the late 90s.
"If there were four others with him when the shooting took place, how can the others be let off. The film was so ironically called Hum Saath Haath Hain, but they did not stand with him and take equal blame. It's sad that Salman alone has been convicted. He has paid the price for being such a big celebrity," says Atul Mohan, editor Complete Cinema.
"It's an irony that a judgement came 20 years after the incident. He has already spent 20 years of suffering and you cannot say he is a soft target. Those actors who have been left off have also waited for 20 years to be proven innocent. Salman is larger than life and has a lot riding on him. He is a very kind person by nature. I was hurt where a lot of people mentioned that Being Human is just a façade to get a soft decision on cases. That is not true. Being Human was a name given for it only later. The family has helped a lot of people even before and for many years," says filmmaker Akashdeep who is a close friend of Salman.
But a senior filmmaker who does not want to be named says that those saying that Salman has paid the price for his stardom are being stupid. "Salman has paid the price for breaking the law of the land. Others were let off because they didn't own up. It is so stupid to blame his stardom for it," he says.
Trade Analyst Ramesh Bala also agrees. "He was the prime accused as he has been convicted for shooting and killing. The others just accompanied him," he says.
Follow Emirates 24|7 on Google News.