Dolly Parton picks up two Guinness World Records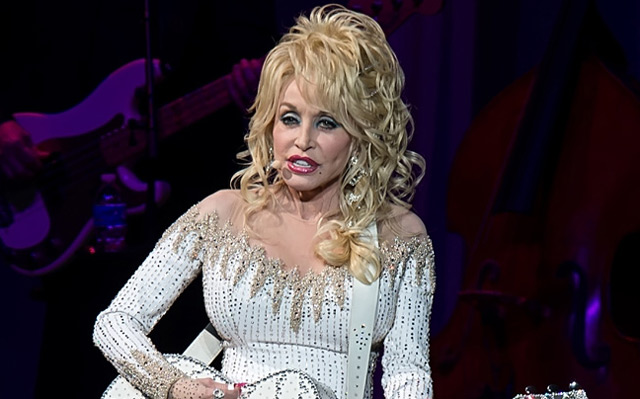 Dolly Parton feels "humbled and "blessed" to receive two Guinness World Records for chart history.
The 71-year-old country music legend has received the accolades for being the female with the most hits on the Billboard Hot Country Songs chart with a total of 107, and having a Top 20 hit on that same chart for six decades, including her first self-penned single 'Something Fishy' from 1967.
The 'Jolene' hitmaker surpasses the likes of Reba McEntire and the late Elvis Presley reaching the chart milestones.
On receiving two plaques and a place in the 2018 edition of the Guinness World Records book for her record-breaking achievements, Parton said: "To receive these two Guinness World Records is so great.
"Joining so many wonderful singers and songwriters who have been honored this way feels so special to me.
"You never know when you start out with your work how it's going to turn out, but to have these two world records makes me feel very humbled and blessed!"
One of her chart feats is an updated version of 1974 classic 'Jolene', which she is joined by Pentatonix on, and made it to number 18 in 2016.
The '9to5' singer shows no sign of slowing down anytime soon, as late last year she released her first ever children's album.
The Nashville-born star's 44th LP 'I Believe In You' arrived less than a year after 2016's 'Pure & Simple', and came five decades after the release of her debut album 'Hello, I'm Dolly'.
Proceeds were donated to Parton's charity Imagination Library, which promotes early childhood literacy and provides free age appropriate books for youngster from birth to the age of five.
Speaking of the record, she said previously: "My first album was released 50 years ago and it's been an amazing 50 years since then.
"I am very excited that now I'm coming out with my first children's album in all of those 50 years.
"I'm proudest of all that all of the proceeds from this CD will go to the Imagination Library.
"It's been 20 years since the Imagination Library was launched.
"We've seen 100 million books get into the hands of children and hopefully there will be many more."
Follow Emirates 24|7 on Google News.