Drake's $100k gift for Jennifer Lopez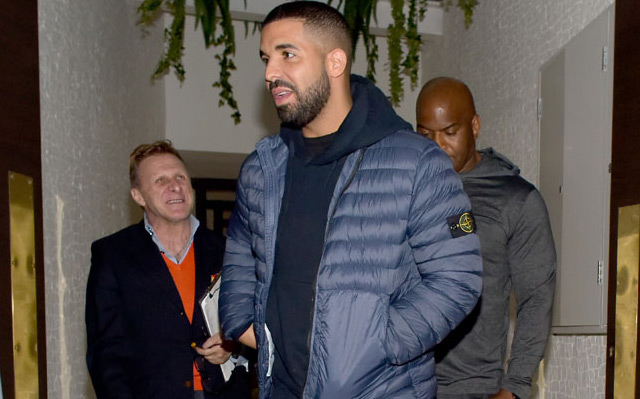 Drake has reportedly given Jennifer Lopez a $100,000 Tiffany diamond necklace as a New Year present.
The 'Hotline Bling' hitmaker reportedly splashed out on the expensive gift for his girlfriend to celebrate the New Year.
The stunning platinum necklace - which is littered with round and pear shaped diamonds - has no less than 16 carats and is in a Tiffany Victoria design, Us Weekly magazine reports.
The pair's relationship has been going from strength to strength after they were spotted kissing at a prom party in Las Vegas last month.
In a series of short video clips uploaded to social media, Jennifer was seen dancing close to Drake at the Winter Wonderland Prom and in another video, they also shared a passionate kiss.
And a source recently claimed Jennifer is "very smitten" with the rapper.
They said: "Jen is looking forward with excitement to the new year. She keeps hanging out with Drake, and he has visited her house. She has nothing but nice things to say about Drake.
"They do work on music together [but are] clearly enjoying each other on another level too. Jen loves the attention and she seems very happy to be spending time with him. Drake is very charming. He treats Jen with lots of respect. She seems very smitten."
However, their new romance isn't thought to have gone down very well with Rihanna, who is said to be "very unhappy".
An insider added: "Jen and Drake have tried to keep their romance under wraps by suggesting they are just working together, but the truth is they are an item.
"They have been seeing each other for a number of weeks and her friends are saying she is already smitten. The age gap doesn't bother them. They have fun together and that's all that matters.
"People in Rihanna's circle are saying she is very unhappy about the whole thing. Only a few months ago she and Drake were still together. Jen is one of her friends in the industry which made her all the more surprised."
Follow Emirates 24|7 on Google News.