Drugs, alchohol and a bathtub: Mystery of Whitney's death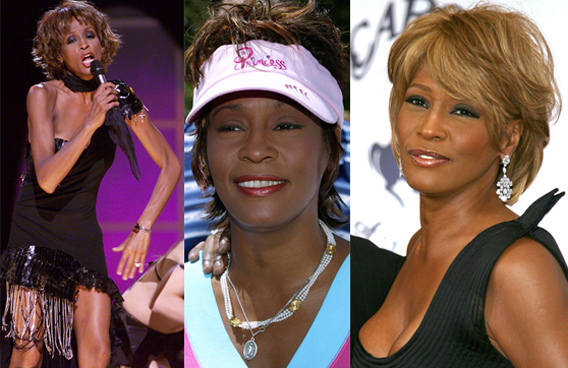 Coroners on Sunday completed their autopsy on the body of singer Whitney Houston and confirmed that she was found in the bathtub of her Beverly Hills hotel room, but said the cause of death would not be determined until more lab tests were completed.
Ed Winter, assistant chief coroner for Los Angeles County, revealed little about the autopsy at a news conference, but said medical examiners found no visible signs of trauma or foul play.
He declined to comment on various media reports that Houston, 48, had drowned in her hotel bathtub, possibly after succumbing to drugs or alcohol. He added, "I'm not going to comment on any of the meds or prescriptions that were obtained."
"I'd just comment that she was found in the bathtub. ... I believe somebody removed her from the bathtub and the paramedics did CPR (cardiopulmonary resuscitation) on her."

He said toxicology tests, which would take six to eight weeks to conduct, would be necessary to determine what factor, if any, drugs or alcohol might have played in Houston's death.
He also said a "security hold" had been placed on the case, as has been done in previous high-profile investigations, to keep further details from being divulged.
The coroner's briefing came as the Grammy Awards opened a few miles away at the Staples Center in Los Angeles, where rapper-actor LL Cool J payed tribute to the late pop star just after the start of the star-studded music show.
"We've had a death in our family and so at least for me ... the only thing that feels right is to begin with a prayer for a woman we loved, for our fallen sister, Whitney Houston," he said.
His brief prayer was followed by a clip of Houston singing her hit, "I Will Always Love You," as the crowd responded with a standing ovation.
Houston, who enjoyed tremendous professional success but struggled with drug abuse for years, died on Saturday afternoon in a fourth-floor room at the Beverly Hilton Hotel. She was at the hotel to attend an annual pre-Grammy gala held that evening by her mentor, record mogul Clive Davis.
EARLIER STORY
World stunned at death of Whitney Houston at just 48
Pop legend Whitney Houston death triggered shock and a wave of tributes as music stars gathered for the annual awards show.
Musicians, many already in Los Angeles ahead of the Grammys on Sunday, lined up to pay tribute to the singer, who sold over 170 million records before descending into a very public battle with substance abuse.
"She was one of the greatest singers I ever heard," said veteran crooner Tony Bennett, on the red carpet at the Beverly Hills hotel, where Houston's body was found in her fourth floor room.
Condolences poured in on Twitter from shocked fans and from the famous, as sadness over the news spread through the entertainment world.
"Heartbroken and in tears over the shocking death of my friend ... She will never be forgotten as one of the greatest voices to ever grace the earth," wrote Mariah Carey.
Grammys organizing chief Neil Portnow called Houston "one of the world's greatest pop singers of all time who leaves behind a robust musical soundtrack spanning the past three decades.
"A light has been dimmed in our music community today, and we extend our deepest condolences to her family, friends, fans and all who have been touched by her beautiful voice," said the head of the Recording Academy.
Smokey Robinson told CNN: "I will always love her. She is one of the greatest voices in the history of music."
"Knowing Whitney as I did ... she knew the importance of thrilling an audience, and that's what we still plan to do."
With a ferociously powerful voice and a dazzling range, Houston achieved stardom as a pop-soul singer known as "The Voice" and the "Queen of Pop." She also appeared in hit movies like "Waiting to Exhale" and "The Bodyguard."
Follow Emirates 24|7 on Google News.