Dua Lipa 'collapsed' when she first heard her music on the radio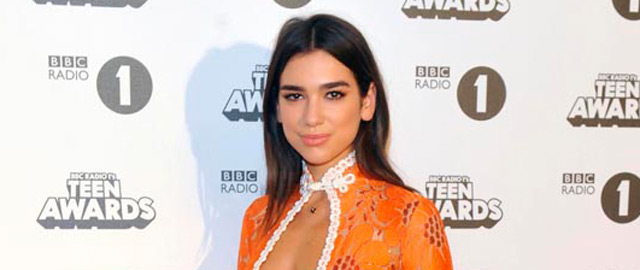 Dua Lipa "collapsed on the floor" and was "in tears" when she first heard her music being played on the radio.
The 22-year-old singer has shot to stardom after her single 'Be the One' was played on the radio in 2016, a year after its release in 2015, and she has admitted that she was so excited to listen to the track that she was "in tears" by the time it was finally played.
Speaking about the moment - which saw the song premiere on UK radio station BBC Radio One - Dua said: "The first song they played on the radio was 'Be the One'. I knew it was gonna get played on the radio because it was being premiered by Annie Mac. I was in the studio that day, and because I knew exactly what time her radio slot is, I treated myself to a cab and I made sure: 'Please can you turn the radio on?'
"The whole way home, I had the radio on and I was waiting, and I was waiting, and I was waiting, and they still hadn't played the song. I'd arrived home, I quickly ran through the door, turned the radio on, and the song started playing! I collapsed on the floor and I was in tears, and I just couldn't believe what was happening. It was so exciting."
The 'New Rules' hitmaker has since found success through her eponymously titled debut album, and has said she wants to use her platform to be "empowering" for young women.
In an interview for GQ magazine, she said: "I just want to be able to make music that's empowering, but I also don't want to limit myself to being someone that just makes empowering songs. I want to be able to write songs that can also bring you down, and they kind of hurt at some point. It depends how people take it. I just want to play around."
Follow Emirates 24|7 on Google News.