Dubai Diary: What to do this weekend?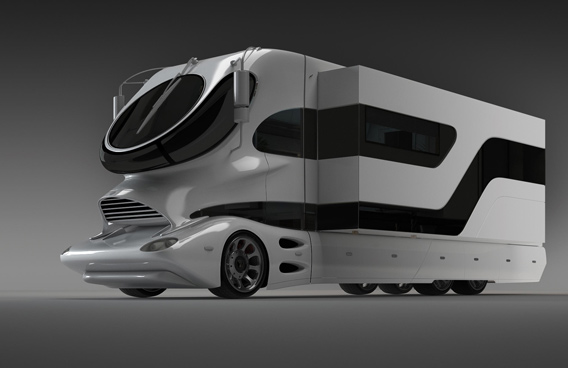 Yes, we are all psyched that Madonna is finally performing on our shores after the years worth of rumours that have set the media watchdogs sniffing for more.

But just because Queen Madge will be shaking it down all the way in the sweltering heat of June in Abu Dhabi does not mean we pause and wait with bated breath for the weeks to roll by.

We party hard in anticipation of the biggest concert of the year (so far) and what better way than to enjoy the festivities that are on offer this weekend.

There are some fabulous concerts with Kasabian, KK and Jal, all performing live, while boys will be rubbing their hands with glee as Big Boys Toys returns for another spectacular array of goodies to add to their growing collection.

Emirates 24|7 gives you all the scoop and more.

Thursday, February 9

Big Boys Toys UAE 2012

Boys and their toys, as the adage goes. Well, here's an event that will certainly have the gadget-friendly geeks lining up to grab those latest gizmos lining up the block.

Big Boys Toys opens its doors under the patronage of Sheikh Mansoor bin Mohammed bin Rashid Al Maktoum, at 1pm on Thursday at The Atlantis The Palm Jumeirah

The three-day event will feature the exclusive products and services for the man who 'wants it all'.

From limited edition super cars to personal aircrafts and luxury products never before seen, and unique features and experiential activities, the show brings the most desired items together in one ideal location.

"We have so many new and exciting products featuring at the show, more than any previous editions of Big Boys Toys, and the wait is finally over," said Raha Moradi, Exhibition Director, Artaaj.

The biggest by size and attraction at the show is the multi-million dirham ultra-luxurious mobile home, the 'eleMMent' Palazzo by Marchi Mobile.

The expandable pop-up flybridge lounge is fitted with multiple bars overlooking two floors that contain a master bedroom with an integrated bathroom and a couch that can be converted into bar furniture at the push of a button.

Other vehicle debuts include the Middle East's own exclusive Nissan GT-R VVIP which will sear the tarmac with a 0-100kmph in 3.6 seconds, and dazzle with 24-carat gold-plated aspect panels, grill, and the exclusive VVIP badges, while exuding awesome power in look and aspect.

Another debut, the 'Hulme CanAm Spyder' named in honour of Denny Hulme, New Zealand's only Formula One World Champion and double CanAm Champion, is not for the faint hearted.

Tickets are limited, so in order to avoid disappointment, grab tickets today. Thursday is for VIPs and media, while the other two days are general admission with tickets priced at Dh100.

The Laughter Factory

Factory Productions returns with a bang this month of romance with a fabulous, rib-tickling line-up that that will keep you entertained in your seats.

Heading up Thursday's top trio will be that boy from Louth, John Lynn. Performing several stunts on the telly, Lynn can be an absolute riot on stage with a laidback delivery that is a direct contrast to his outrageous one-liners.

Next up, is Tom Stade, a Canadian trapped in the British Midlands, facing an identity crisis as he moonlights being a spy in Argos.

If you are as confused as he is, then let's clear up the mist just enough to say, he is one performer that you do not want to miss on stage.

Rounding up the trio is the man who is a veteran in the Middle East comedy circuit, with Pierre Hollins an ace at singing the blues and other such song parodies that will see you in splits.

To catch them all live, head to the Melrose Ballroom, Mövenpick Hotel Jumeirah Beach, Dubai on Thursday, with tickets priced at Dh130. Doors open at 8.30pm. Call: 04 355 1862

Friday, February 10

Kasabian Live in Dubai

Those of you who've been craving for Indie rock music need to grab their tickets to catch Kasabian perform live in Dubai this Friday.

The English band from Leicester will perform at Sevens Stadium to, what we are expecting, will be a packed house.

Celebrating 15 years on the scene, the band has seen a change in its line-up over the years, with the current crew including vocalist Tom Meighan, guitarist and backing, occasional lead vocalist and songwriter Sergio Pizzorno, bassist Chris Edwards and drummer Ian Matthews.

To catch the quartet live, head to The Sevens by 6pm, when doors open. Tickets are priced at Dh295 and Dh495.

Organised by Done Events, call: 04 439 0900

Skyline Carnival Fete 2012 with Jal

Those of you who missed out on the live performance by Pakistani rock band, Jal, on January 27 can catch the super talented group at the Skyline University, University City of Sharjah this Friday.

Needing no introduction, this the very band that has given us hits such as "Aadat", "Bheegi Yaadien", "More Piya", "Sajni" and many more since it was founded in 2002.

Albeit formed lead singer Atif Aslam has since struck out on his own, making a huge name for himself even in Bollywood today, Jal's popularity across borders in Pakistan and India has shrunk in any way.

The band's current line-up includes lead guitarist Goher Mumtaz, Farhan Saeed on vocals and Aamir Sheraz on bass guitar.

Organised by Signature Events, there will also be other fun-filled activities to enjoy at the fete.

Gates open at 6pm, with tickets priced at Dh35. Call: 04 337 3724

Romp on the Rock with KK

It's the lead up to Valentine's week and what better a time is there to lead your loved one a concert that has romance seeped in its soulful melodies?

Cyclops Communications is bringing leading Indian music stars KK, Krishna Beura, Shruti Pathak and Ash Chandler to Dubai to celebrate the power of music in a stunning concert at Madinat Arena, Madinat Jumeriah.

KK, or Krishnakumar Kunnath, is an award-winning playback singer for Hindi and South Indian films. His big break came in 1994, when he was discovered by Leslie Lewis, who is one half of the fusionist group, Colonial Cousins.

By the late '90s, KK had already been discovered by the Oscar-winning AR Rahman to croon the hit song, "Strawberry Kannae" from the film, "Minsara Kanavu".

After Sanjay Leela Bhansali and Ismail Darbar roped him in for "Tadap Tadap" from "Hum Dil De Chuke Sanam" in 1999, there has been no looking back for this blue-eyed boy.

Since, KK has sung more than 500 songs in Hindi and more than 200 songs in Telugu, Tamil and Kannada languages; here is a powerhouse you simply do not want to miss performing on Friday.

Tickets for the event are priced at Dh100, Dh175, Dh250, Dh500 and Dh1,000; entry is free for children below five years, without a seat.

Doors open at 7pm, show starts 8.30pm. Call: 04 446 4801

Saturday, February 11

Stephen King's Misery Live at First Group Theatre

From the producers of "The Women in Black" and "The Sound Of Music" and from the pen of the master of horror, Stephen King, comes the critically acclaimed stage version of "Misery", starring UK TV and West End stars Darren Day and Yvonne O'Grady.

For those of you who have never managed to read the classic or watch the Oscar winning film, the plot takes us into the life of Paul Sheldon, a world famous author of the 'Misery Chastaine' romance novels, who is crippled in a terrible car wreck.

Instead of waking up in hospital he comes to in a dilapidated farmhouse, isolated from the outside world by a blizzard, occupied by the schizophrenic Annie, his 'Number One Fan'.

When Annie reads his new novel where her beloved Misery is killed during childbirth, she forces him to destroy the manuscript and write another.

Imprisoned in the house, Paul finds that Annie is not the angel of mercy she first appeared to be and finds that he has entered a kind of hell beyond anything he might have imagined.

Trapped in the middle of no-where with no one coming to his aid, it's a terrifying race against time for his survival.

Brilliantly adapted for the stage by Simon Moore, if you are fan, you simply cannot miss this dramatic and chilling show.

Playing at the First Group Theatre, Souk Madinat Jumeirah, Dubai, Saturday is your last chance to catch the show, with tickets priced at Dh140 for 2pm shows and Dh160 for 8pm ones. Call: 800 4669
Follow Emirates 24|7 on Google News.