Dubai director readies Hollywood doomsday drama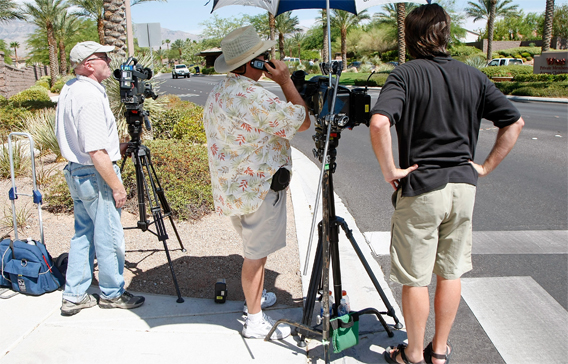 A marine engineer from Dubai has completed shooting a multimillion dollar Hollywood disaster movie, "Dam 999", which graphically tells the dangerous story of a dam's collapse and its aftermath. Sohan Roy says his film aims at spotlighting the inherent risk of very old and defective dams that could trigger deadly tsunamis in adjoining areas.
Based on the fatal 1975 Banqio Dam collapse in China, which wiped out more than a quarter of a million people who lived in the surrounding areas, "Dam 999" focuses on faulty Indian dam, Mullapperiyar, built over Mullapperiyar river boarding Tamil Nadu and Kerala, currently a major topic of dispute between the two states.
"Shooting of the film is over and about 98 per cent post-production work of the movie is over. It is scheduled for global release on January 31 and we are very well on schedule," Roy said.
"Dam 999" is an Indian Hollywood co production 3 D film with actors drawn from both industries, including Ashish Vidyarthi, Linda Arsenio, Joshua Fredric Smith, Jaala Pickering and Gary Richardson. Vimala Raman, Rajat Kapoor and other Indian artists also have prominent roles in the movie.
He said the movie cost $10 million to make, with most of the work being done in the Ramoji Film City, Hyderabad.
"If a similar movie is produced in established Hollywood studios, it would cost minimum $100 million," Roy said. "If it is a successful project, a lot of costly Hollywood movies can be produced in India," he added. Ramoji City has produced 1400 movies and 'Dam 999' is their first international production.
Part of the film was also shot on a ship anchored off the Fujairah coast, while other parts were filmed in waterside locations in Kochi, Alappuzha and other parts of South India.
Though the film is shot in India and the UAE, it has been registered with the US Motion Picture Association and will be distributed in 200 countries in different languages, Roy said. "We had good response from the American Film Market where more than 8000 distributors attended . We have got 1000 print orders from the AFM," he said.
A trained naval architect, Roy started the first marine television channel in Dubai targeting the marine and shipping industry and later ventured into film making after three years of intensive market research and studies.
Naturally, the film draws on his experience, looking into the lives of mariners and seamen, "'Dam 999' is an emotional thriller inspired by many real life incidents. Through this film I want to convey the psychological stress every individual experiences by restricting one's feelings and desires. Like a pressure-mounted dam, concealed emotions will explode at some point of time," he said.
As a prelude to the movie, Roy produced a documentary, "Dams: The Lethal Water Bombs" that showed the dangers inherent in old and faulty dams based on the Banqiao Dam collapse in August 1975 in China.
Termed as one of the worst natural disasters in the world, such dam collapses could reoccur in other places, Roy said, pointing that 85 per cent of the 47,000-odd large dams in the world will near the end of their lifespan by 2020. Most of these, he said, are located in China, India and America.
He said the risk involved in Mullapperiyar dam is not imaginary because it is located one kilometre above sea level, so if the dam collapses due to an earthquake or technical fault, a huge quantity of water will be flushed to the Arabian Sea, threatening lives and land along the way. And other dams in adjacent regions could also collapse if the Mullaperiyar dam falls.
The nine characters in the movie represent the nine human emotions that break out during such a disaster. "We are not trying to create fear psychosis among people. Already Indian geologists and scientists are discussing the defects in the 100-year's old Mullapperiyar dam, which was built by the British during their colonial period.
"We have created special water graphics and about 30,000 litres of water was released from a huge tank in less than one second to film the fury of uncontrolled water. We used remotes camera to shoot the dam leak scenes because nobody could be near the water flow," Roy said.
The Banqiao dam and the Shimantan Reservoir Dam on the Ru River in China was designed to survive a one-in-1,000-year flood (300 mm of rainfall per day) In August of 1975, a one-in-2,000 year flood occurred (at 189.5 mm rainfall per hour and 1060 mm per day) and poured more than a year's rainfall in 24 hours, which weather forecasts failed to predict, It has been reported that between 90,000 to 230,000 people were killed as a result of the dam breaking. As the dam collapsed, a huge wave rushed downwards into the plains below at nearly 50 km per hour, almost wiping out an area 55 km long and 15 km wide, creating temporary lakes as large as 12,000 square km.
Roy says water bombs can be equally dangerous like nuclear bombs and says that the recent tsunami has showed how water can endanger life and property. He is not into doomsday predictions, but seems to be serious to send across a message through "Dam 999".
Follow Emirates 24|7 on Google News.