Dubai residents queue up for 'Star Trek Beyond' casting call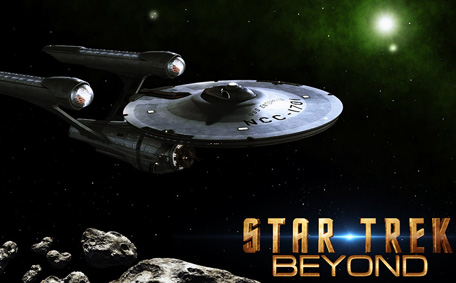 A day after a Dubai casting company announced the audition date for the "largest feature film to be shot in Dubai in over five years", their office was crowded with people eyeing for the acting job.
Talking to Emirates 24|7, Miranda Davidson, chief executive officer, said they've had an overwhelming response to the audition call.
She could barely talk to us as she was busy managing the 200-odd people who had gathered at their office following their Facebook announcement.
"Miranda Davidson Studios is excited to announce they are casting (for) the largest feature film to be shot in Dubai in over 5 years!
"You too can be a part of the movie magic. See flier and location map for more details," read their Facebook status on Monday.
Starting Tuesday, the audition will be held across three days. "August 11-13, from 2pm-8pm," read their flyer.
The casting call is for anyone aged between 6 years and 70 years, and of any nationality. It is being held at Dubai Studio City, Soundstage Building B, Ground floor.
Aspiring actors were told to carry their Emirates ID or passport along with them.
'Star Trek Beyond', the sequel to 'Star Trek Into Darkness' (2013), stars Zachary Quinto and Chris Pine. It is set to film in Dubai in October.
'Fast and the Furious's Justin Lin will direct the film. He made an official announcement through his twitter handle.
According to slashfilm.com the filming has started in Vancouver in June, under the working title 'Washington'.
Actors Zoe Saldana and Zachary Quinto shared images from the set. Quinto's images on the social media network suggest he is prepping to play Spock.
The film, which will celebrate the 50th anniversary of the Star Trek franchise, is scheduled for release on July 8, 2016.
Follow Emirates 24|7 on Google News.