Duchess Catherine: Being a mother is lonely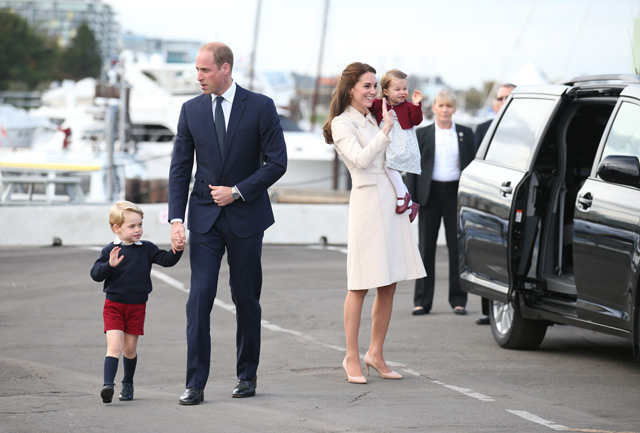 Duchess Catherine has opened up about feeling "isolated" as a mother-of-two sometimes.
The 35-year-old royal - who has three-year-old son Prince George and 23-month-old daughter Princess Charlotte with Prince William - has opened about the loneliness she can sometimes feel as a parent and how important it is to "reach out" to other mothers who are going through exactly the same feelings.
Speaking at the launch of the new media school, the Global Academy in Hayes, London on Thursday, she spilled: "It is lonely at times and you do feel quite isolated, but actually so many other mothers are going through exactly what you are going through.
"It is being brave enough, like you obviously were, to reach out to those around you."
Catherine is currently running mental health charity Heads Together's campaign with her husband William and brother-in-law Prince Harry, and recently praised the latter for speaking out about his own health issues.
The brunette beauty says it is important for herself, Harry and her William to open up about their own experiences of mental illness if they are to help others through their campaign.
She said: "We all felt there was very much a campaign to get everyone talking and have these conversations, (so) we've got to do the same, you know, do the same - so he's been brilliant."
Harry, 32, opened up about almost suffering a mental breakdown following the death of his mother Princess Diana 20 years ago in a car crash in Paris in 1997.
He admitted: "I can safely say that losing my mum at the age of 12, and therefore shutting down all of my emotions for the last 20 years, has had a quite serious effect on not only my personal life but my work as well.
"I have probably been very close to a complete breakdown on numerous occasions when all sorts of grief and sort of lies and misconceptions and everything are coming to you from every angle."
Follow Emirates 24|7 on Google News.