Duchess Meghan 'broken' over family feud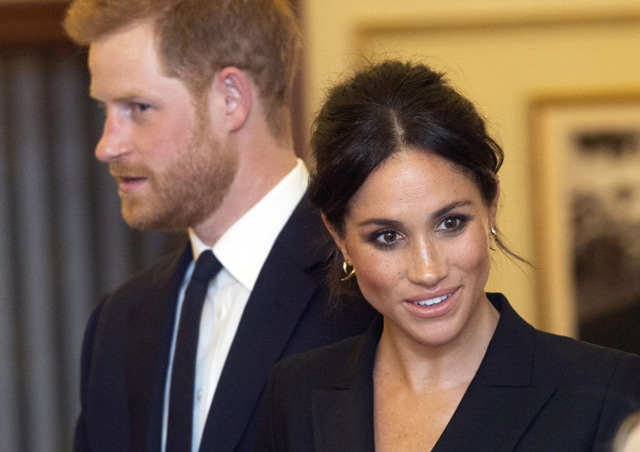 Meghan, Duchess of Sussex, is "absolutely broken" by her father Thomas Markle's continued harsh comments about her.
The 74-year-old father of the royal - who was known as Meghan Markle before marrying Prince Harry in May this year - has been hitting headlines recently after he claimed she would be "nothing" without him and demanded that she pay him financial support, and it has now been claimed that the comments have caused Meghan to experience "high anxiety" over concerns that it may never stop.
A source close to the 37-year-old actress said: "Meghan is absolutely broken by the drama with her father. There's no way she can have a relationship with him or even reach out to him to stop him from speaking. She knows he'll record the conversation and sell it. She has high anxiety wondering if this will go on forever."
The former 'Suits' star has been receiving support from the royal family during this "tough" time, which reportedly even includes Queen Elizabeth herself, who is said to have nothing but "sympathy" for Meghan.
A Buckingham Palace insider added to Us Weekly magazine: "What may surprise some is just how supportive Her Majesty has been during the problems Meghan has faced with her family. Meghan is in a tough place, and the queen knows it's completely out of Meghan's hands. She has only sympathy for what's been a difficult and distressing situation for her."
Over recent weeks, Meghan has received harsh comments from several members of her estranged family, including her father, as well as her half- sister Samatha and half-brother Thomas Markle Jr., who all believe fame has "changed" their relative.
However, whilst she is believed to be saddened by the ordeal, she isn't "shocked or surprised" by their behaviour.
A source said recently: "[Their] behaviour is something she has had to deal with for most of her adult life. There has been a long history of 'dad disappointment' with her life being splattered with upset because of her relationship with [her dad]. She isn't shocked or surprised by his behaviour and dealt with it all with a lot of grace."
Follow Emirates 24|7 on Google News.