Duchess Meghan's father 'furious' she's not supporting him financially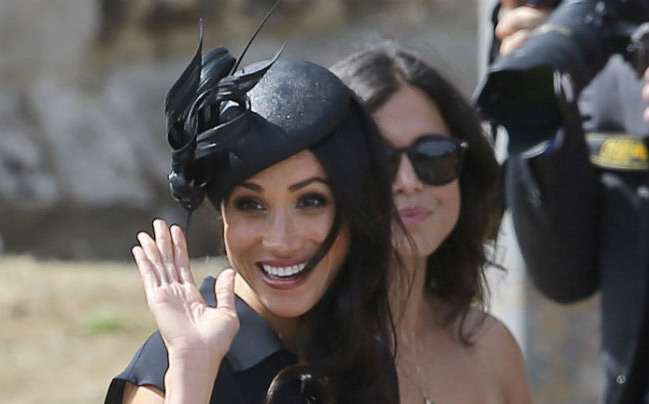 Duchess Meghan's father is said to be fuming with her because she hasn't offered him any money or support over the years.
The 74-year-old retired lighting director is said to be bitter that his daughter - who was known as Meghan Markle before she married Prince Harry in May - hasn't offered him any financial support over the years even though she had a successful acting career in Hollywood before joining the royal family.
A source told the Daily Mirror newspaper: "He says they have not given him a f***ing dime back.
"He is growing increasingly bitter about it. It has not been helped by how his ex-wife, Meghan's mum, has been so welcomed into the Royal fold.
Photo: Reuters
"While he was working, Tom supported all his children. He was generous. But he made no secret that he expected in his dotage the money he spent on them would be repaid."
Thomas - who was unable to attend his daughter's wedding three months ago because he had to undergo heart surgery - was also expecting the former 'Suits' star to take care of him in his "old age."
The insider said: "Thomas claimed: 'I took care of my mother for the last five years of her life.
'My daughter said she'd take care of me in my declining years.
'I'm not talking money, I'm talking about taking care of me. That's important to me.' "
Meghan hasn't seen her father since before she got married after they fell out when she discovered that he had set up some paparazzi shots just weeks before her wedding in a bid to make some extra cash.
Her lack of contact has led to Thomas and his other daughter Samantha - Meghan's estranged half sister - lashing out at her and her husband Harry in a series of public rants in the US and UK.
However, whilst she is believed to be saddened by the ordeal - which has involved Thomas claiming his daughter would be "nothing" without him - she isn't "shocked or surprised" by his behaviour.
A source said recently: "Nothing could be further from the truth. His behaviour is something she has had to deal with for most of her adult life. There has been a long history of 'dad disappointment' with her life being splattered with upset because of her relationship with him. She isn't shocked or surprised by his behaviour and dealt with it all with a lot of grace."
Follow Emirates 24|7 on Google News.