Duchess of Cambridge is 'very well looked after' by Prince William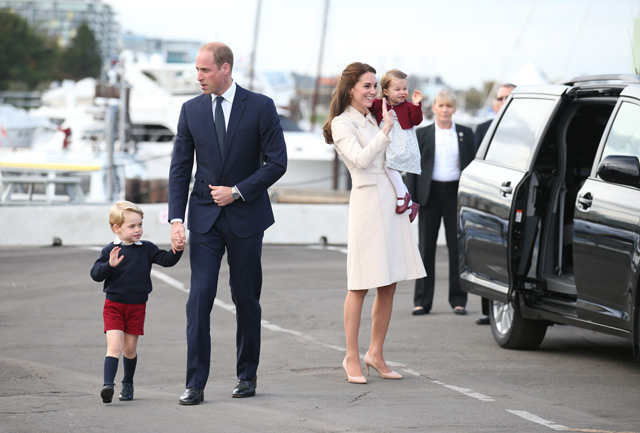 Catherine, Duchess of Cambridge has revealed she is "very well looked after" by her husband.
The 35-year-old royal - who married Prince William in 2011 - made the confession during a visit to a hospice in Quidenham, where she revealed to Daisy Benton, one of the young children at the hospice, what it was like to be a real-life Princess.
Daisy's mum Michala revealed: "Daisy asked her what it was like to be a real princess and Kate said she's very well looked after by her husband. Daisy is four and absolutely loves princesses.
"Kate also said about her kids that Charlotte and George run in different directions all the time. She was very down to earth and was happy to sit with Isabella."
During her visit, the Duchess walked into a room jam-packed with toys and appeared to make a reference to her three-year-old son Prince George.
The royal - who also shares 20-month-old Princess Charlotte with her husband - said, according to the Daily Mail newspaper: "I can see these going down very well with someone I might know."
Meanwhile, Hugo Vickers, the author of biographies of the Queen Mother and the Duchess of Windsor, recently claimed the Duchess "hasn't put a foot wrong" since she became a royal.
Hugo said the Duchess has played her role perfectly until now.
He explained: "It's only natural that if you're in the third generation, you're going to play a supportive role. She's obviously a very important person, but you don't want to compete.
"The Queen Mother was the same when she was Duchess of York. There was Queen Mary and Queen Alexandra as well for a time, so she was rather a mousy figure for the first 13 years after she married Prince Bertie. Catherine hasn't put a foot wrong. She does her duties well, such as her involvement with the National Portrait Gallery and new role at Wimbledon."
Follow Emirates 24|7 on Google News.