Duchess of Cambridge's private secretary quits post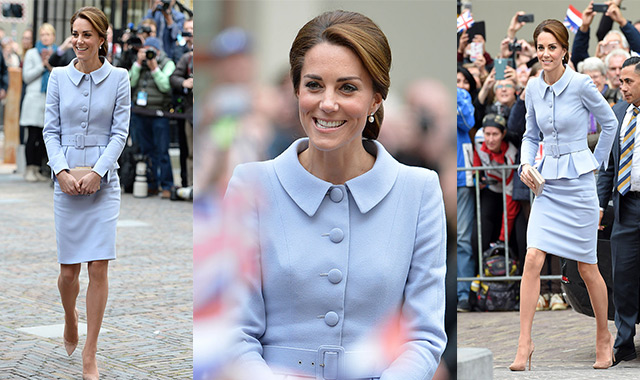 Rebecca Deacon, the Duchess of Cambridge's private secretary, is set to leave her post this summer.
Kensington Palace has confirmed that Rebecca Deacon is stepping down from her position after ten years of service to the British royal family, the last four of which she has served as the Duchess' private secretary.
A spokesperson for Kensington Palace said: "After a decade of service to the Duke and Duchess of Cambridge and Prince Harry, Rebecca Deacon will be stepping down as private secretary to the Duchess of Cambridge.
"She plans to leave the household in the summer. Their Royal Highnesses are incredibly grateful for all the hard work and support Rebecca has provided over the past ten years and wish her well in the next phase of her career."
Rebecca, 34, also played a key role in the Duchess' wedding to Prince William and is frequently seen alongside the brunette beauty at various royal engagements.
Prior to joining Prince William and his wife, Rebecca worked for Prince Harry's charity Sentebale - and has previously been described as the "perfect companion" for the Duchess.
An insider said: "She is the perfect companion because she is similar in age to Kate, is very organised and has lovely manners. She knows when to stand back and let Kate meet the public and when to step forward and introduce herself."
Meanwhile, it was recently revealed that the Duchess was kept under watch by drones used by the South Wales police force during her visit last month.
The police force used the robot vehicle to watch over the royal as she visited the Multi-disciplinary Intervention Service Torfaen, a project which helps support children and their families with mental health issues.
A police spokeswoman said: "Using a drone will allow officers to gain vital information. As their capability develops they have been deployed for more general policing work."
Follow Emirates 24|7 on Google News.