Duchess of Sussex had secret code to announce engagement to friends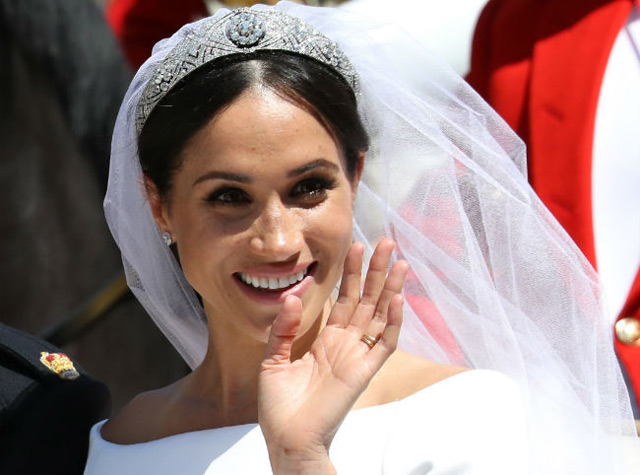 The Duchess of Sussex had to keep her engagement under wraps until it had been announced by Kensington Palace, but she had a secret code to tell her friends.
The former 'Suits' actress tied the knot with Prince Harry at Windsor Castle in Windsor on May 19 - six months after they announced their engagement - but to ensure that their big news was kept under lock and key for as long as possible, the brunette beauty used emojis to ask her make-up artist Daniel Martin if he was around on their big day.
Speaking to HELLO! magazine, he said: "She [texted and] was like, 'Hey - what are you doing May 19th? And then she sent me two emojis of the bride and groom. I was like, 'Okay, yeah, whatever you need."
The royal wedding was watched by billions around the world but, despite having all eyes on her, Daniel has admitted the atmosphere on the morning of the nuptials was "chilled."
He explained: "We had breakfast. Guy, her dog, was with us. We were playing around with him. It was a very chill morning. Her mum was there, which was amazing."
Meghan's make-up on the big day received mixed reviews as she opted for a very minimalist look, but Daniel has said that is what she had asked for all along.
He said: "She's very much about keeping her skin as real and natural as possible. When [Harry] takes the veil off, and sees her, that's the moment I think a bride wants - when she has that moment with her future husband. It wasn't about a trendy makeup. It wasn't about a lot of eye, or a lot of lip. It was about her, and her being confident."
Follow Emirates 24|7 on Google News.