Duchess of Sussex's glowing secret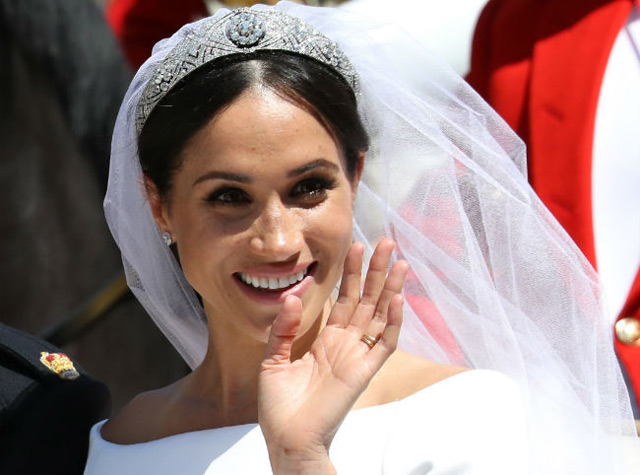 Make-up artist Daniel Martin, who is best known for his work with Meghan, Duchess of Sussex, uses a bargain face cream instead of highlighter to give his clients a glowing look.
The 37-year-old former 'Suits' star - who was known as Meghan Markle prior to marrying Prince Harry at St George's Chapel at Windsor Castle in May - is known for her glowing complexion and flawless face and Daniel Martin, who was behind her wedding day beauty look, has admitted he's a fan of budget drug store product Aquaphor, a petrolium jelly-based cream.
Speaking to E! News Daniel explained: "A lot of my highlighting is done with skin-care.
"Before highlighters, you would do highlighting with Aquaphor.
"Aquaphor will give you that same texture, especially in a photo [when applied] on the high points of the face."
Daniel previously revealed he uses a "selective placement of foundation" when he's working with the duchess to help her natural freckles stand out.
He said: "People with freckles tend to have a really balanced palette.
"If they have any redness, it's in the T-zone, around the nose, maybe some discoloration the eyes.
"It's about evening out those specific areas to blend in with the rest of the face. I tend to use a blending brush and I'll go in and buff out the undertone that I don't want."
The make-up artist admitted that after the fairytale royal wedding, Harry kept saying "thank you" to him for making Meghan look like herself.
He has also previously admitted he was initially unsure how to refer to his royal client after her marriage, but she was quick to reassure him that nothing had changed.
He said: "I asked her that. 'Do I bow to you? I don't want to disrespect you, but I've known you for almost 10 years. What's up?' She started laughing and she said, 'I'm always going to be Meg.'
"But next time I see them I will be respectful and know my protocol. But Meg is always going to be Meg, that's how it is!"
Follow Emirates 24|7 on Google News.