Duffy's 48-hour drinking binge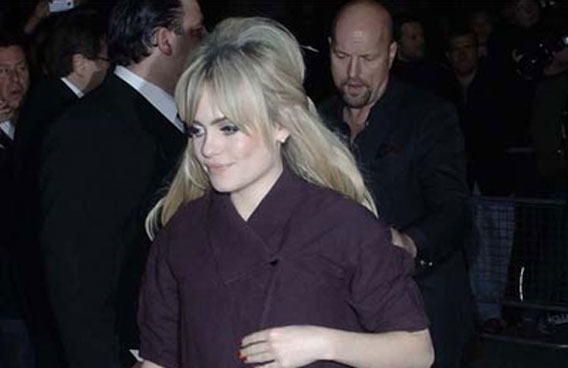 Duffy once went on a 48-hour drinking binge.
The 26-year-old singer was affected badly by her parents break-up at the age of 15 and dealt with it by rebelling - getting body piercings and even stealing a boat.
She said: "From 15 to 18, I did everything from body piercing to going on 48-hour binge-drink beach parties, to stealing someone's boat late at night and rowing it from one place to another when we were drunk, to jumping on a milk float at 4am for a lift home.
"My mum and I didn't speak for months."
Discussing her career, the Welsh-beauty confesses she came close to quitting after the success of her first album 'Rockferry' because she couldn't make "decisions" about the way she wanted her fame to go.
She said: "Life had got so complicated. I found it difficult to operate in the music industry as a 25-year-old woman.
"I couldn't make a decision because apparently I was very 'tired' and 'emotionally drained'. And what am I doing my job for? I'm not doing it to be adored or admired, to make money or be successful - I'm doing it to do something of excellence.
"So I did think, 'Maybe I won't do this at all'.
However after splitting with her former manager, Duffy managed to get back to doing what she wanted, and she now admits she is happier than ever with boyfriend, rugby player Michael Phillips.
She told You: "Without sounding corny, the closest I've got to a home is Michael. When I'm with him, my shoulders drop and I can breathe."
Follow Emirates 24|7 on Google News.