Dwayne Johnson wouldn't make a good president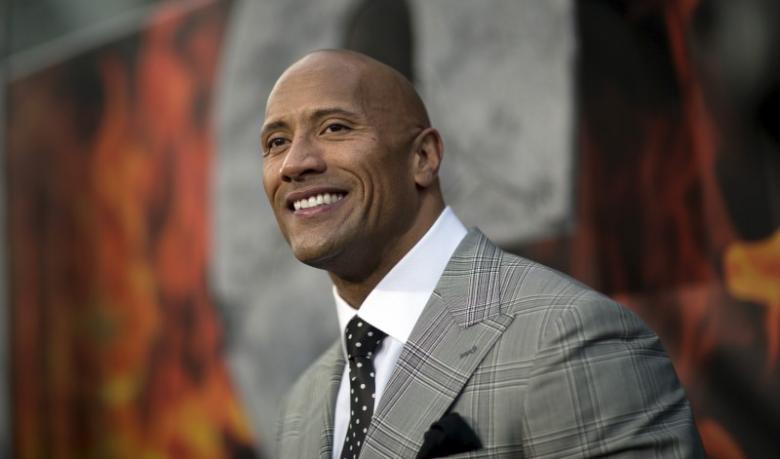 Dwayne Johnson doesn't think he'd make a good president after saying running for the White House is a "real possibility" for him.
The 'Baywatch' star recently revealed running for president is a "real possibility" for him but has now changed his mind about going into office despite the outpouring of support he has received from his fans.
He told Entertainment Tonight: "I think anything's possible, right? This is America. What has been so flattering over the past week - and really humbling and very eye-opening - is the amount of American people who actually want to see this happen. [However], I don't think I would be a great president. Politics is not my business and I'm not a politician."
It comes after the 45-year-old actor - who has Simone, 15, from his relationship with Dany Garcia and 17-month-old Jasmine with his current partner Lauren Hashian - revealed he had been considering the idea of moving into politics "more and more" over the past year.
He said: "I think that it's a real possibility. A year ago, it started coming up more and more. There was a real sense of earnestness, which made me go home and think 'Let me really rethink my answer and make sure I am giving an answer that is truthful and also respectful.
"Personally, I feel that if I were president, poise would be important. Leadership would be important. Taking responsibility for everybody. [If I didn't agree with someone] on something, I wouldn't shut them out. I would actually include them. The first thing we'd do is we'd come and sit down and we'd talk about it. We all have issues, and we all gotta work our s**t out. And I feel like one of the qualities of a great leader is not shutting people out. I miss that part. Even if we disagree, we've got to figure it out."
Follow Emirates 24|7 on Google News.